Start your morning with a clear head – follow this guided meditation with jellyfish from the Monterey Bay Aquarium.
I've been stressing myself out with all of my over-thinking lately! Without long commutes, mindless in-person shopping and group outdoor adventures, I have a lot of time to think. And that's not necessarily a good thing. I need a change so I've decided to try a new daily routine, one that includes a morning meditation. I can't think of a better way to start my day than with a guided meditation with jellyfish. I'm so grateful to the Monterey Bay Aquarium in Monterey, California for thinking this up!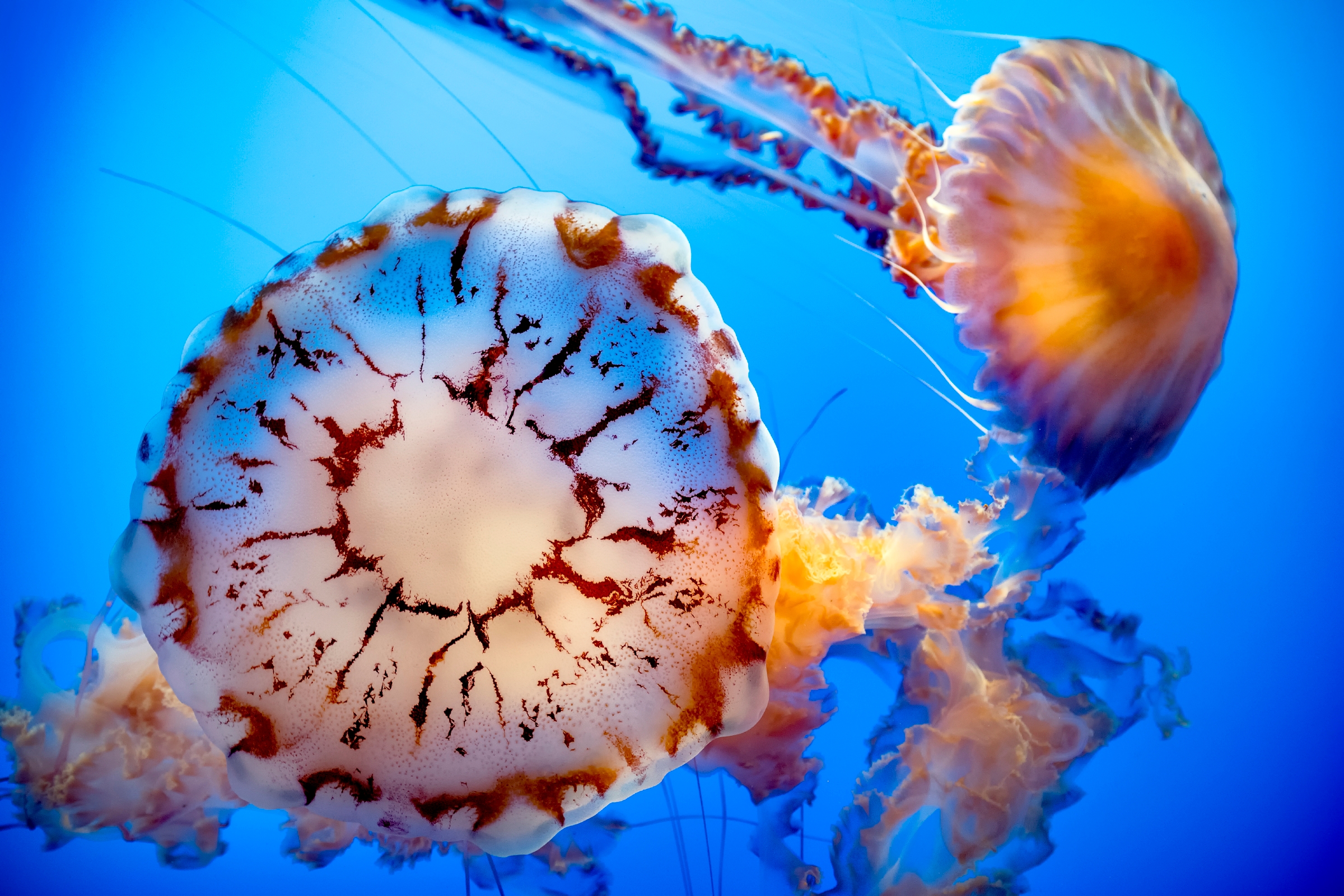 For those who have never had the chance to go, the Monterey Bay Aquarium is one of the most impressive aquarium facilities in the world. It's prime location to deeper ocean water allows the facility to house, study and care for animals that other aquariums couldn't. This also brings in funding necessary for state of the art tanks and displays. One of my favorite displays to visit is the giant jellyfish display. Recently, the temporarily closed aquarium started promoting meditation with jellyfish using this famed display and the result is pure bliss.
In the morning meditation with jellyfish below, the jellyfish used are Pacific Sea Nettles. Their slow, steady, flowing movement pairs perfectly with the deep, rich voice of the meditation leader. All it takes is just over 11 minutes to relax and center yourself as you begin your day. For marine and animal lovers, or those who have trouble focusing without a visual aid, this is the perfect meditation to start your day.
Check out Morning MeditOcean — A Guided Meditation with the Jellies from the Monterey Bay Aquarium below: