Bob Ross painted over 1,000 paintings for his PBS show, so… where are all of those paintings now?
Bob Ross never expected to sell a single painting from his show The Joy of Painting. Despite its massive cult following, Ross saw the show as a way to highlight his painting style and sell merchandise to viewers. He stored his paintings after each episode, so why is it so hard to find and buy a Bob Ross painting today?
For every episode of The Joy of Painting, Bob Ross created three copies of a painting: the test copy, the on-air copy, and the photo-ready copy. With so many copies, there are over 1,000 paintings out there, right? Well… not so much. Because of poor storage, not all copies survived. Ross didn't think of his paintings as something worthy of hanging in a museum so he never considered storing them for preservation purposes.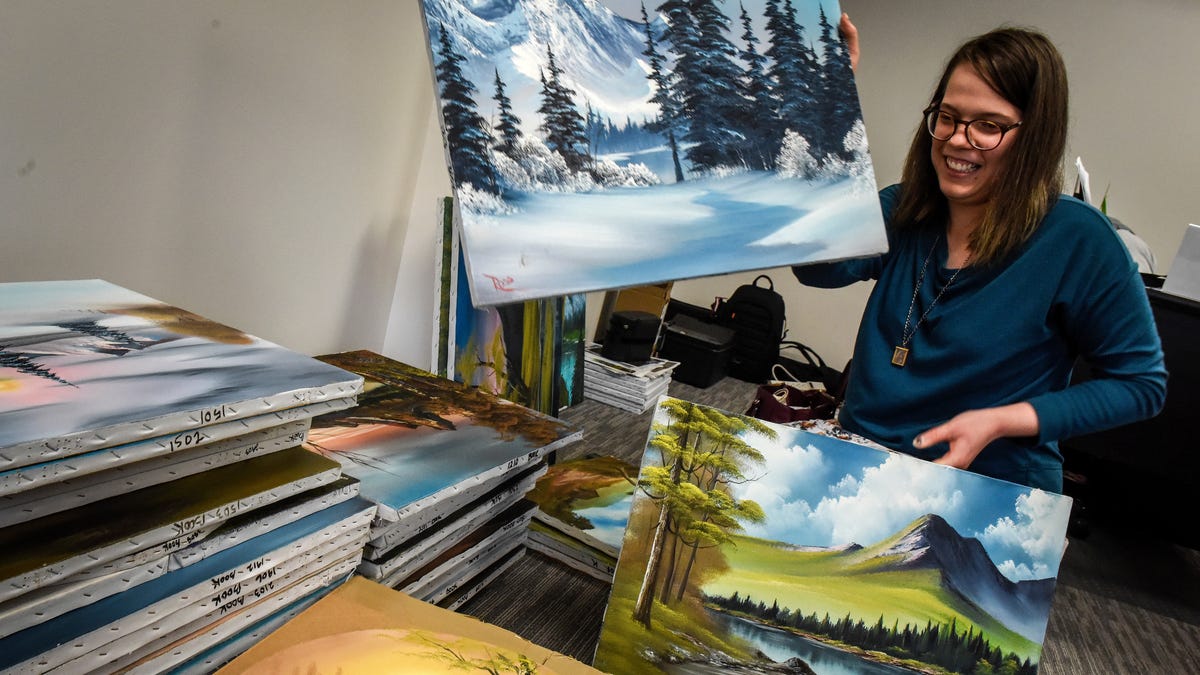 Even though the artist was pretty sure that his paintings weren't worthy of hanging in a museum, his fans and viewers felt differently. A new exhibit coming soon to the Smithsonian's National Museum of American History Museum in Washington, D.C. will honor Ross and his work alongside other classic entertainers such as Fred Rogers. Ross was more than just an artist, he was a thoroughly entertaining individual.
It's still next to impossible to get your hands on a Bob Ross painting, no matter how hard you try. Watch the New York Times video below as employees of Bob Ross, Inc. explain why:
Bob Ross painted more than 1,000 landscapes for his television show — so why are they so hard to find? Solving one of the internet's favorite little mysteries.