"Tiny Doors ATL is an Atlanta-based art project bringing big wonder to tiny spaces."
Artist Karen Anderson has been decorating doors around Atlanta for years with her ongoing, community art project: Tiny Doors ATL; but even long-time residents have no idea. Along with co-founder Sarah Meng, Anderson locates unique areas around Atlanta to place a tiny, 7-inch door. Because of their small size, the art installations are often missed, but, if you think about it, that's part of the fun.
Imagine passing by the same wall everyday as you walk to work or school, then one day, you happen to look down and find a tiny door, it changes your whole perspective of the wall and that same walk. Why is the door there? Who decorated it? When did it show up? Has it been there all along? Doesn't it all seem a bit wondrous and magical?!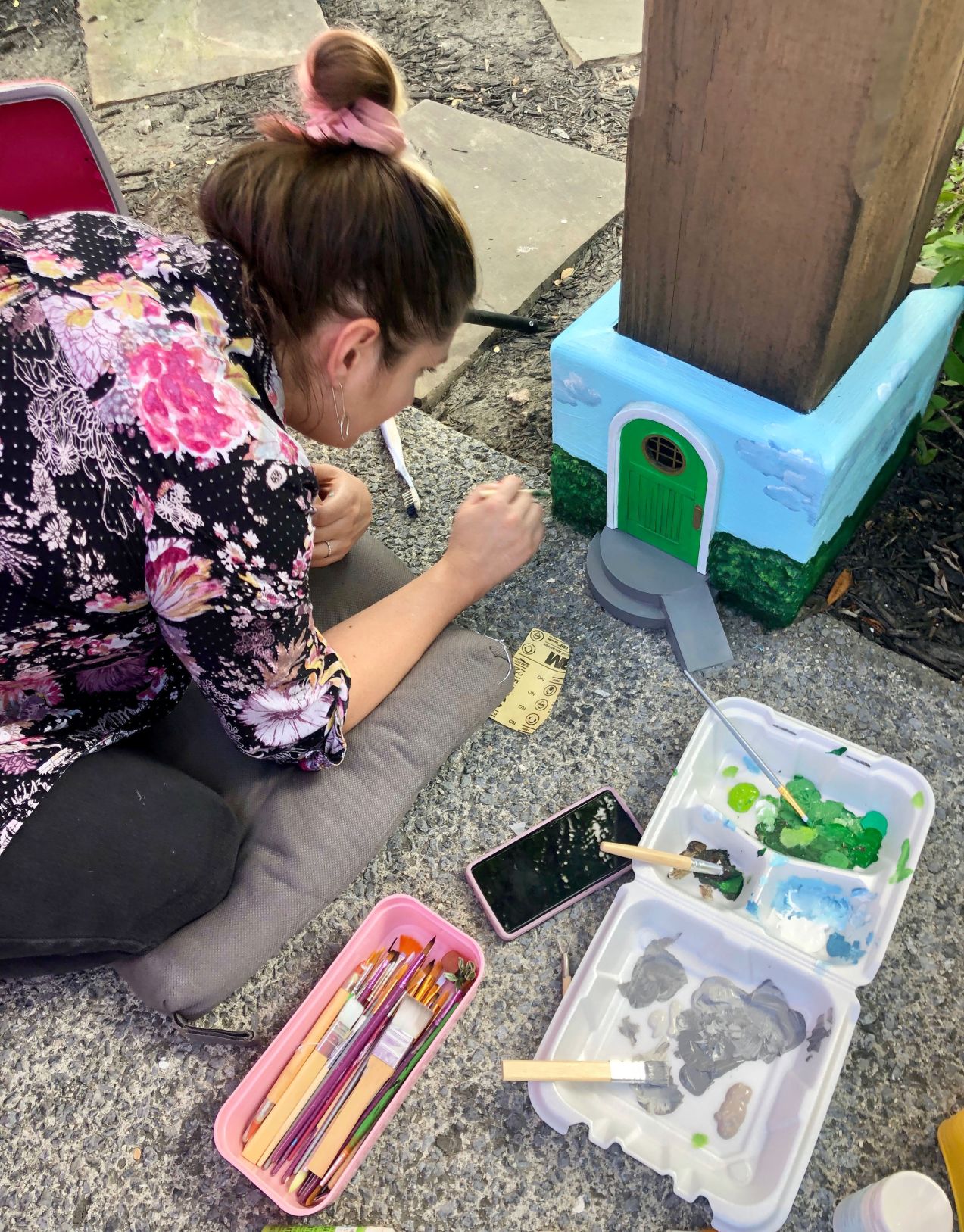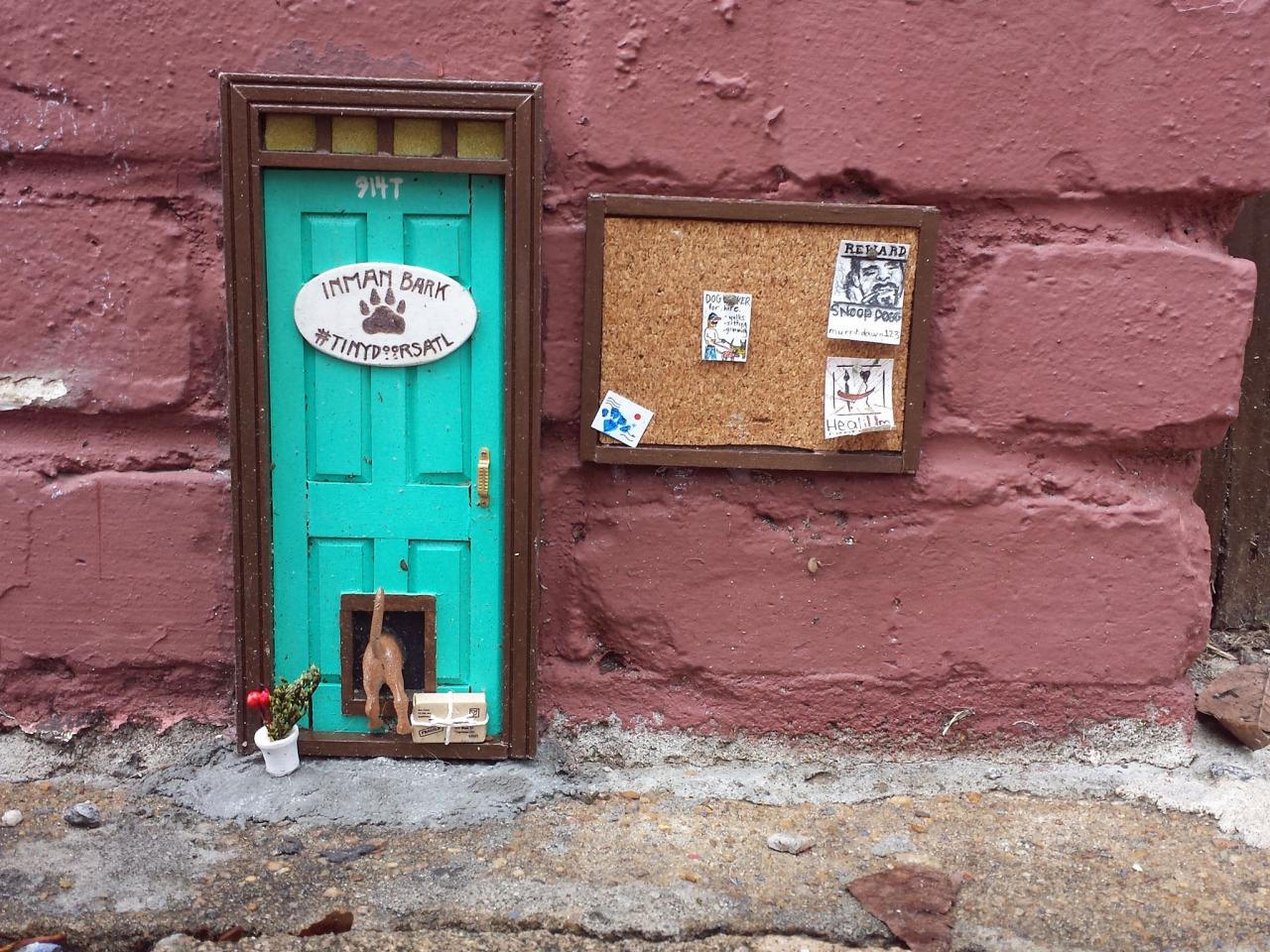 When Karen Anderson was growing up, she was drawn to miniature objects, particularly dollhouse furniture. After attending art school and moving to Atlanta, Andersen combined her love of small things with her passion for art with the Tiny Doors project.
Anderson decorates each door in the style of the surrounding neighborhood. Each door has been plotted on the map below and you can learn more about each door by visiting tinydoorsatl.com.
Karen Anderson sits down with CBS Sunday Morning to discuss her project and her inspirations in the video below: