Neil Patrick Harris opens the 2013 Tony Awards with one of the best musical performances of all time!
The Tony Awards never fail to entertain and the opening numbers are typically the best part. For a while, opening numbers were medleys which showcased nominated musicals; but in recent history, opening number have become original songs sun by the host(s). There have been original songs sung by so many great hosts: Hugh Jackman, Sara Bareilles, Josh Groban, and James Corden; but there has yet to be a host as dynamic as Neil Patrick Harris.
Neil Patrick Harris, typically known for his role as Barney on the series How I Met Your Mother, hosted three years in a row. All of his opening numbers were dazzling but there was something very special about the last time he hosted. The 2013 Tony Awards opened with an original number titled "Bigger." Harris sings his heart out while dancing, jumping through circus hoops, performing magic tricks, and honoring the best that Broadway had to offer that year. Including a great performance by Mike Tyson!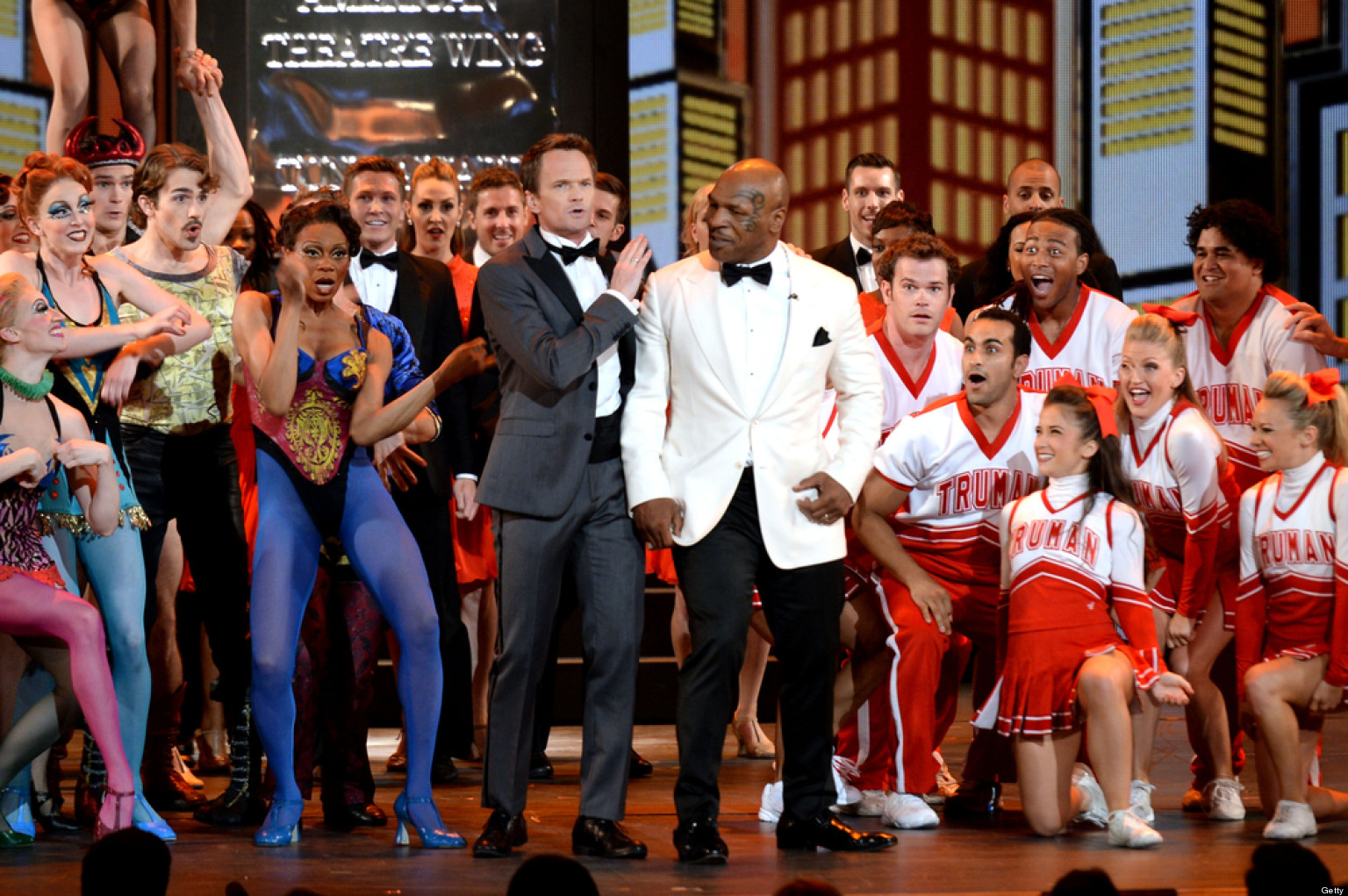 There are very few performers who could pull off that performance and not once did he ever look tired. The theater audience was so entertained that the applause at the end seemed to last an eternity (especially while Harris hung off the side of the set!). Before the 2019 Tony Awards air tomorrow night, let's take a trip down memory lane and watch one of the greatest Tony opening performances of all time starring Neil Patrick Harris: