The Great Alone by Kristin Hannah is a captivating tale of one girl's ability to survive the Alaskan frontier, growing up in the shadow of a polarizing war, and her own father.
Overall, I loved The Great Alone by Kristin Hannah, despite skimming various stretches here and there. Do I recommend the book? Absolutely! It's a wonderful story filled with rich characters, great plot twists, and set in a unique and harsh setting. Hannah's writing is easy to like and appeals to readers across genres, but… Hannah can get wordy and I bore pretty easily. Take my opinion with a grain of salt.
I was hooked on The Great Alone from the very beginning. I've read stories about Vietnam War veterans experiencing PTSD, I've read about Alaska, and I've even read about families terrorized by an abusive father; but I've never read a story where all of those ideas are expertly woven together into such a unique and intriguing plot. From start to finish, I turned page after page to find out how Leni survived the Alaskan frontier of the 1970s as well as the ever-growing threat that was her father. I really had no idea how it would all end.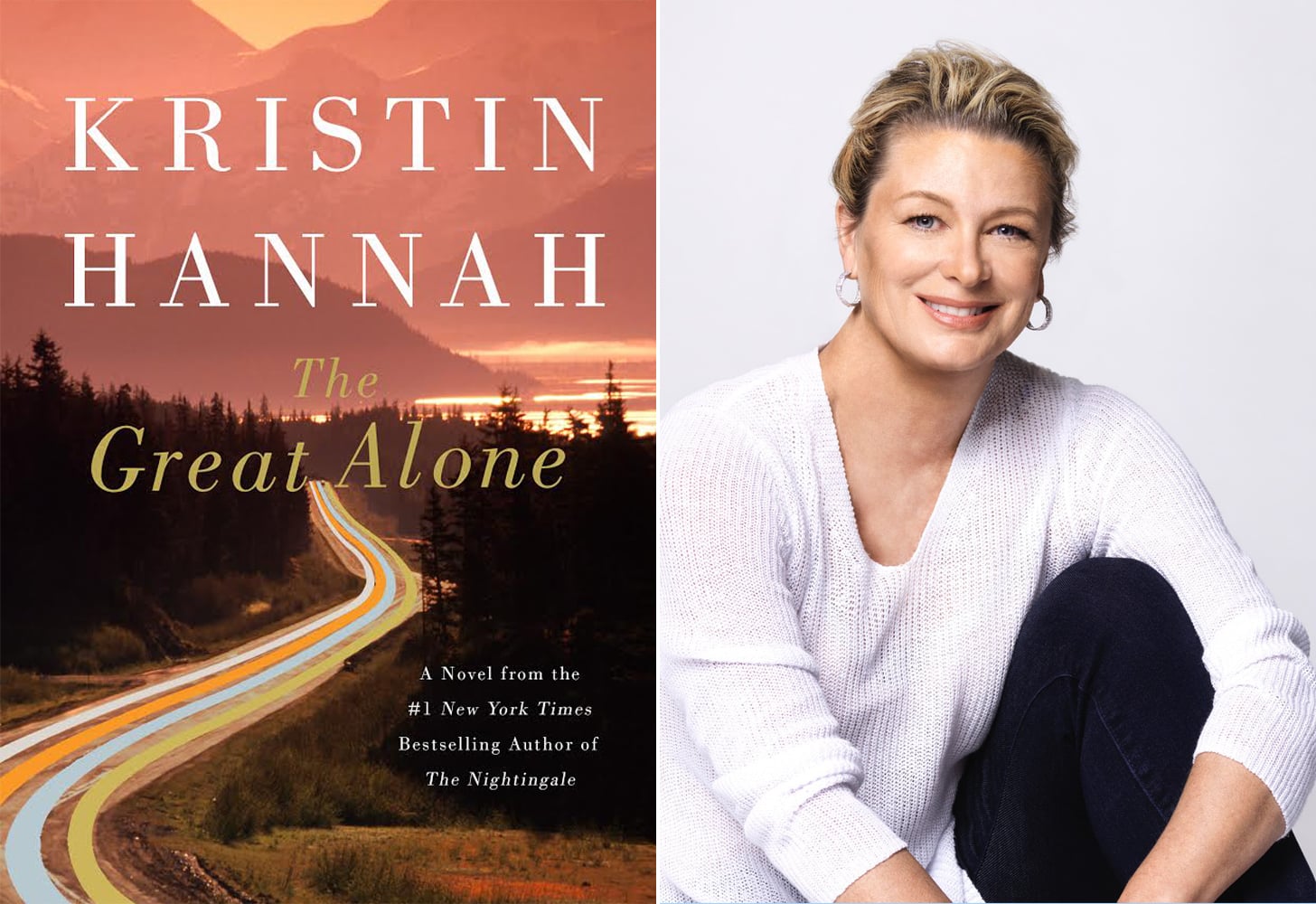 Right about now, you might be asking yourself why I would only rate this novel 4 out of 5 stars if I was so pleased with The Great Alone overall? Well, while I recognize that description is both needed and often beloved by readers, my reading time is so limited these days, I get bored when the story isn't moving fast enough. That definitely says more about me as a reader than it says about the book, but this is my review, so here we are.
I am so glad that I read The Great Alone and I recommend that you check it out if you haven't already. Kristin Hannah is a masterful writer and her books are well crafted and have intriguing plots that cater to readers all over the world. If you haven't read any of her work already, this would be a great book to start with!
Alaska, 1974. Unpredictable. Unforgiving. Untamed. For a family in crisis, the ultimate test of survival.
Watch as Kristin Hannah discusses The Great Alone at Politics and Prose in February 2018:
Kristin Hannah discusses her novel, "The Great Alone", at Politics and Prose on 2/14/18.

In her best-selling The Nightingale, Hannah told an epic story of World War II through the lives of two remarkable sisters. Now she considers the strength people need to get through the aftermath of war. Set in 1974, her twenty-second book follows the Allbrights—Ernt, Cora, and their thirteen-year-old daughter Leni—as Ernt, a Vietnam vet and former POW, loses yet another job and abruptly moves the family to Alaska. The remote location is beautiful in the summer and the isolation helps calm the demons that pursue Ernt. But winter tests the Allbrights both psychologically and physically, and they have no one to turn to but each other.