When the cold weather starts to set in, all I crave it delicious, hot, comfort food. What better comfort food than a hearty slow cooker Guiness beef stew?!
I am forever on the lookout for delicious stew recipes – they provide the same warm, delicious comfort as soup but they're heartier and more filling. When I stumbled across thecookierookie.com's recipe for a Slow Cookier Guinness Beef Stew, my mouth started to water and my stomach growled. I ran out and grabbed all the necessary ingredients and enjoyed the delicious stew that night.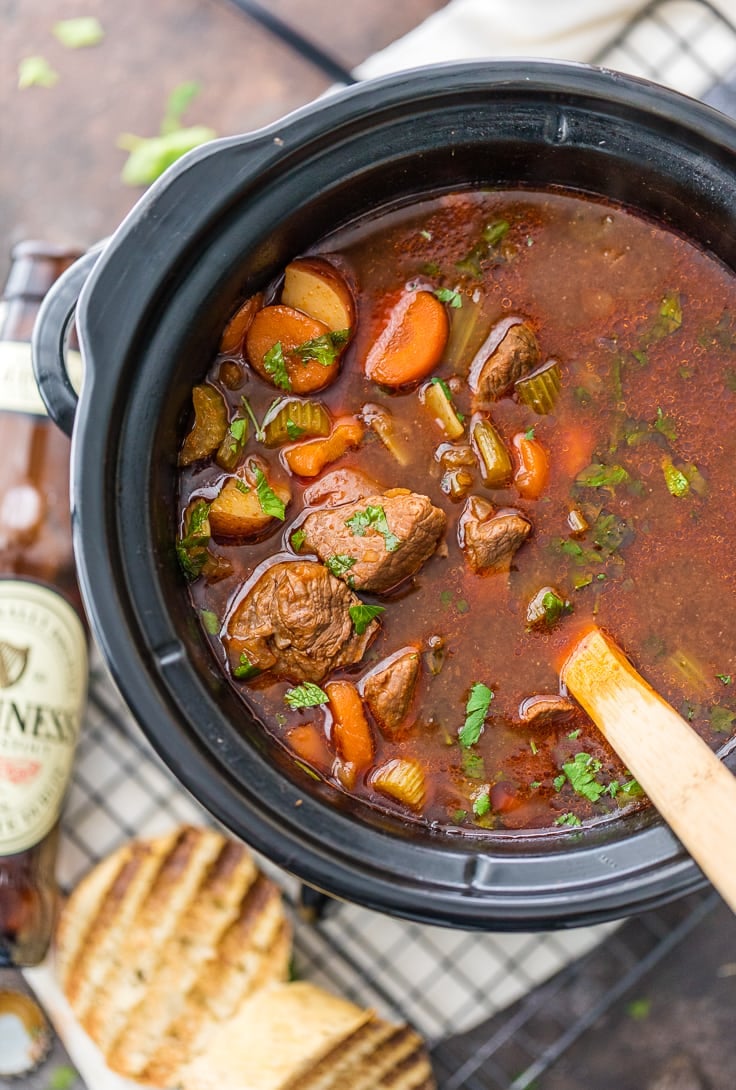 Here's what you'll need:
small red potatoes
canned sliced carrots
celery stalks
cubed stew meat
flour
salt
pepper
garlic powder
olive oil
diced onion
canned tomato sauce
beef broth
onion soup mix
dried basil
Guinness stout
Got it? Great! To get started, get out that slow cooker and then head on over to thecookierookie.com for the full recipe!