It's time to dazzle this holiday season with a picture perfect dessert recipe: Cranberry Curd Shortbread Tart!
It's the holiday season, also known as 'game time' for bakers. Tis the season to feel like a failure while your neighborhood, family and friends churn out fabulous dessert after fabulous dessert. Notice that no one has touched those cupcakes you brought, and can you blame them? These days you need a photogenic dessert worthy of Instagram to win the unofficial "most awesome dessert" contest at the next holiday potluck. You need this gorgeous Cranberry Curd Shortbread Tart recipe!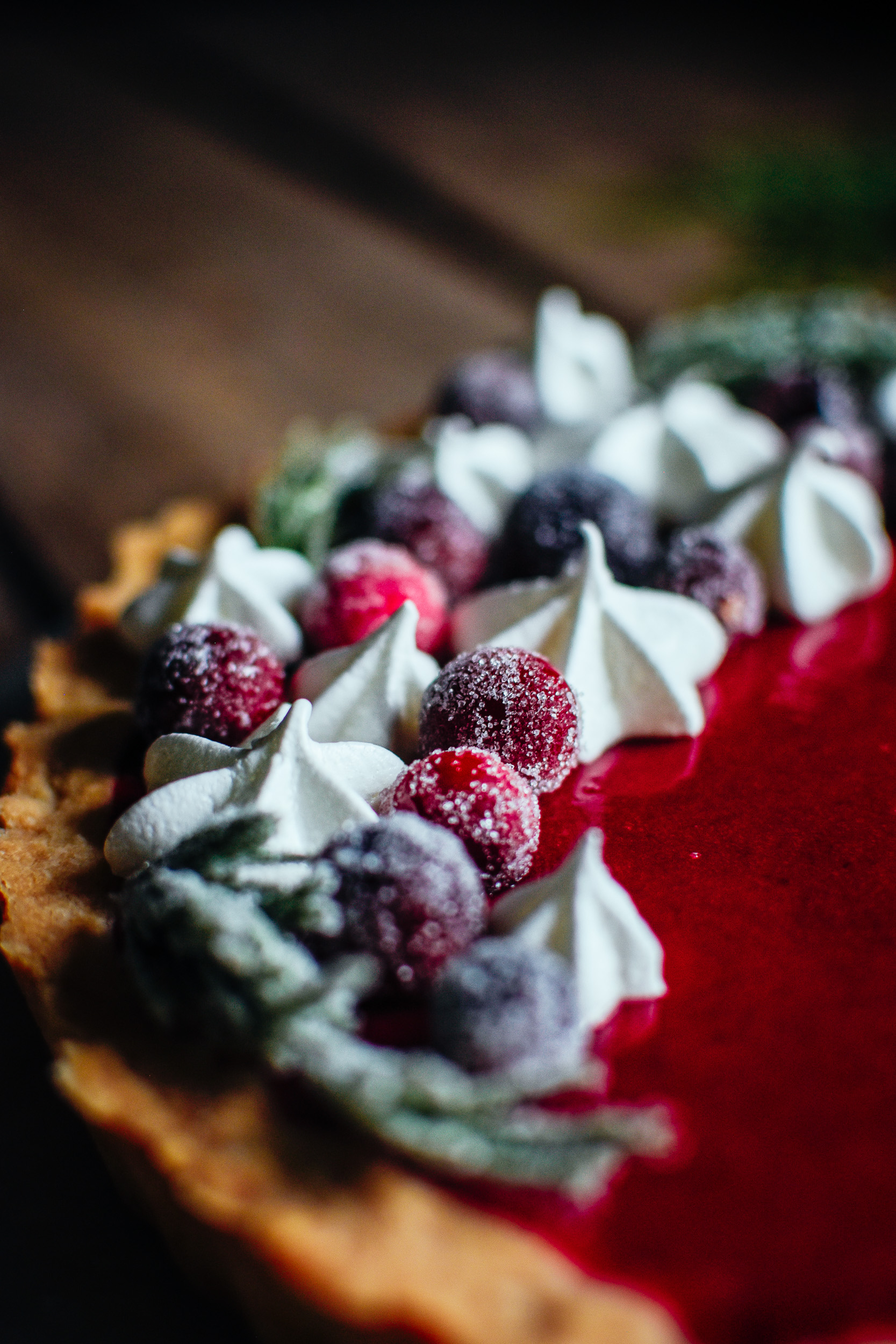 This tasty holiday tart from the-farmersdaughter.com might be the most vibrant and gram-worthy Christmas-themed dessert I've seen in a long time. And not only is it a beautiful dessert to look at, it's a delicious dessert to eat.
Here's what you'll need to make your cranberry tart:
butter, softened
all-purpose flour
powdered sugar
vanilla extract
salt
cranberries, fresh or frozen
water
lemon juice
cornstarch
egg yolks
If you have everything you need, it's time to get started! Soon you'll have all of those other bakers running scared as everyone devours your Cranberry Curd Shortbread Tart before all of the other desserts! (Suck it Pam!) Get the full recipe at the-famersdaughter.com.