It's time to celebrate food and wine from around the world with Disney's annual Epcot Food and Wine Festival!
Disney's annual Epcot Food and Wine Festival runs from August 30th through mid-November this year; just before the holiday season begins. If you haven't been to this epic event, you should consider booking your tickets to Disney World right now.
The festival is a foodie's dream. Attendees can expect delicious variations on food favorites like mac n' cheese, hummus, lamb, pork, soup, cheese, chicken, beef, seafood, sandwiches, snacks, desserts and more. Not to mention the special wine, mixed drink, liquor, and craft beer selections that are available all around the park. You can get the full 2018 menu right here!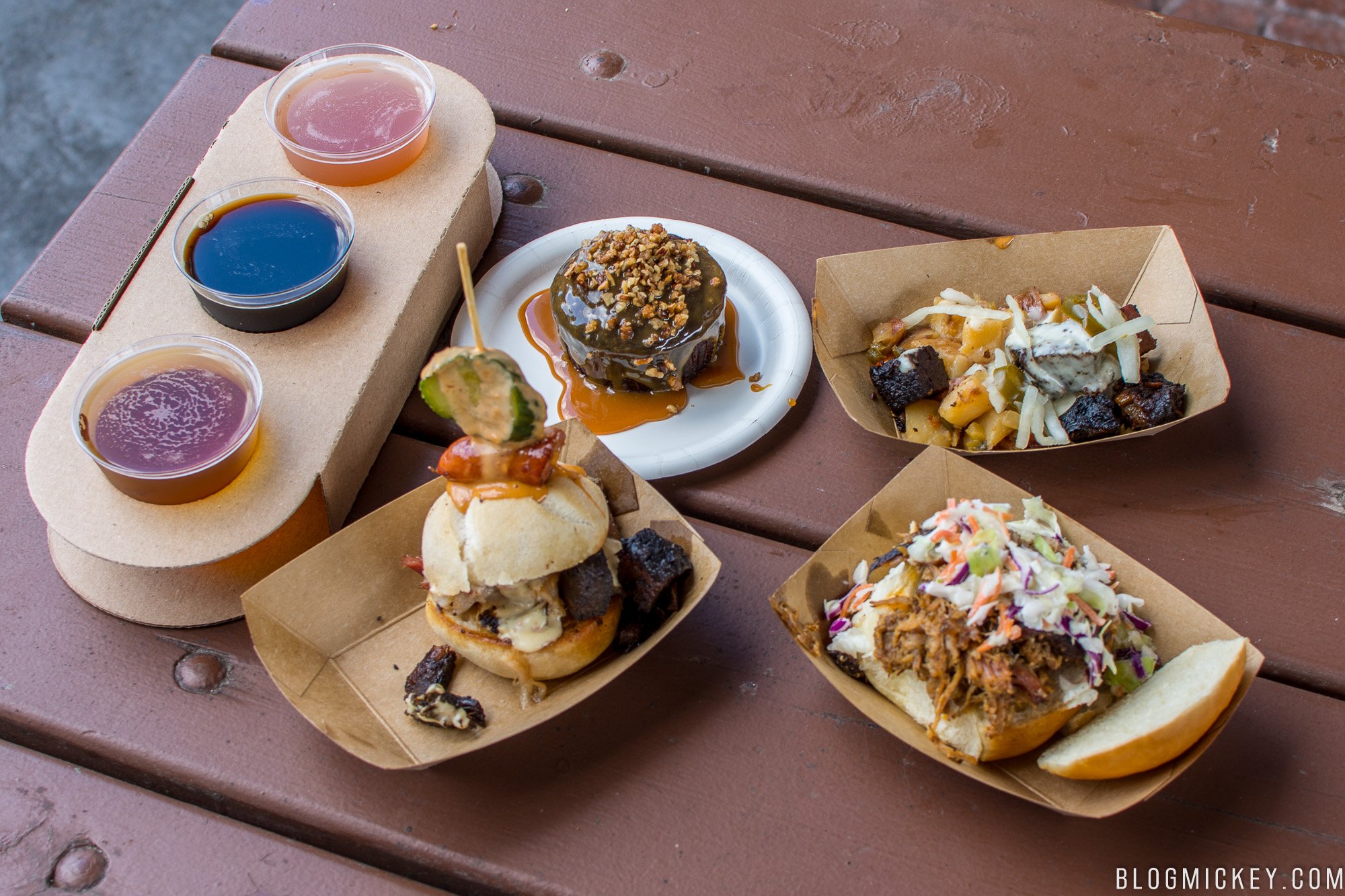 There's more than just tasty treats! Kids can enjoy scavenger hunts, playground activities, a junior chef kitchen where kids learn the basics of cooking, and a Disney character dance party. Music fans of all ages can attend the Eat to the Beat concert series which often features retro bands from the 80s, 90s, and 2000s. This year's lineup includes Tiffany, Postmodern Jukebox, Baha Men, Sugar Ray, Everclear, Anderson East, Smash Mouth, Hanson and Boyz II Men. Check out the full lineup here!
Other special events, which cater more to adults than the family, include the Party for the Senses, which includes a band and a number of delicious tasting stations. Also offered are special brunches, lunches, and dinners; hands-on workshops and seminars; cooking demonstrations by some of today's most well-known chefs, regional wine pairings, and more. Find out about all of your options here!
Ready to plan your trip? Find out all you need to know at Walt Disney World's Official Page and on The Disney Food Blog.