Looking for a great holiday centerpiece this Thanksgiving that is super easy to make and won't break the bank? This is the DIY for you!
If you're hosting dinner this holiday season, you are already going out of your way to prepare the meal, clean your home, and make sure you look presentable; do you really need to be worried about an expensive, over-the-top table centerpiece? No! This holiday centerpiece 3-minute DIY will make your Thanksgiving table look amazing without a lot of time and expense.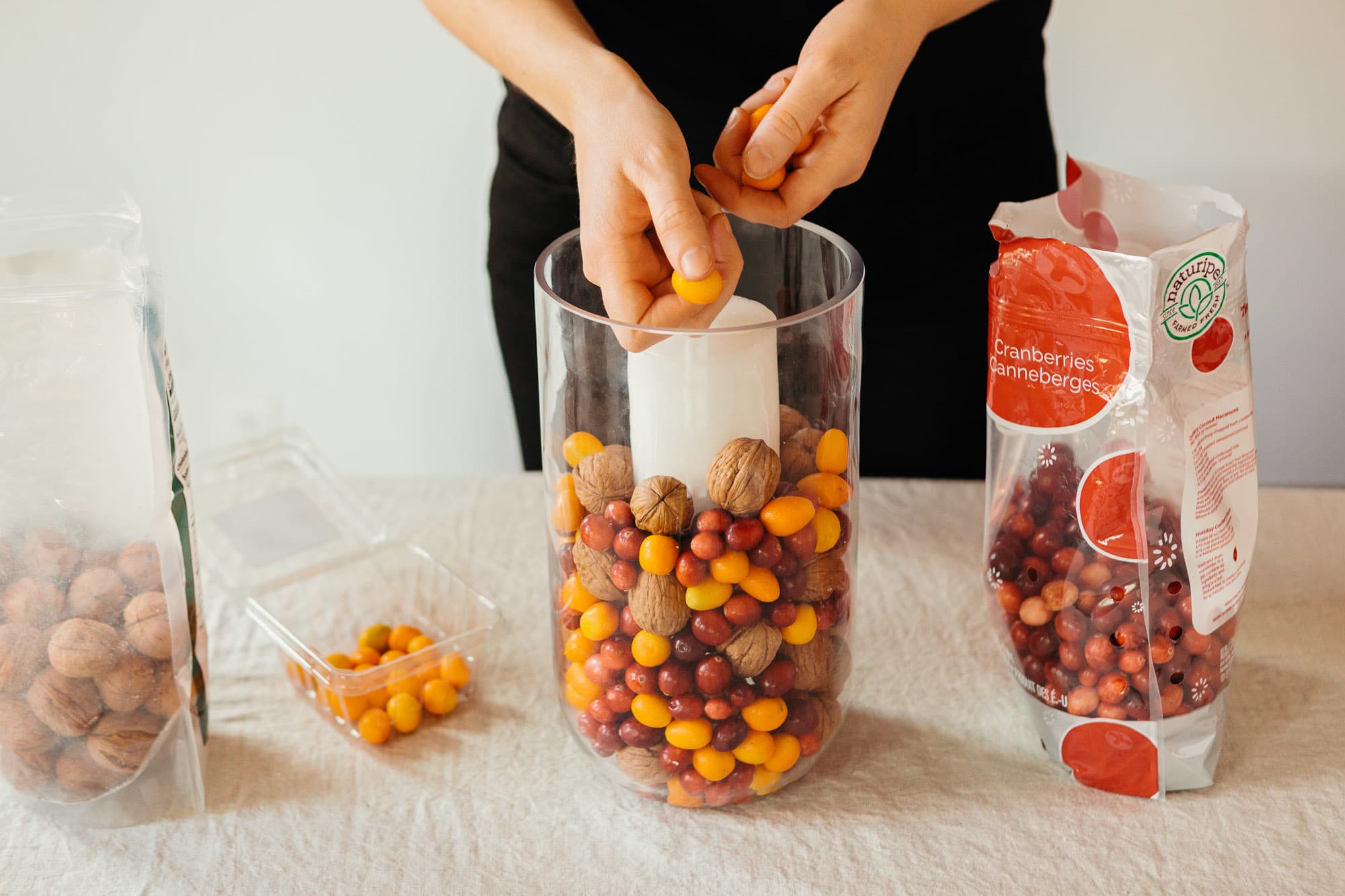 To get this holiday centerpiece DIY going, you'll need to make sure that you have a good, sturdy, clear vase to put all your "ingredients" in. Make sure you purchase a nice, sturdy tall candle to fit in your vase. You'll also need festive food items like shelled, whole walnuts, uncooked cranberries, and kumquats (or clementines).
If you want more information or suggestions on how to decorate your easy 3-minute holiday centerpiece, click over to thekitchn.com to learn more.