Travel to Finland for one of the most unique arctic circle experiences at the Kakslauttanen Arctic Resort!
I think just I found my next big adventure! Who's ready to hunt the Northern Lights and sleep under the stars at the Kakslauttanen Arctic Resort in Finland?! This girl! (Yes, that was a lot of exclamations marks… yes, that was intentional… yes, I'm seriously that excited!)
The Kakslauttanen Arctic Resort offers up a unique experience within the arctic circle. Guests have a wide range of accommodation options to choose from. Choose a suite, house, or chalet for a more traditional, cozy, snowy experience; or opt for a glass, snow, or ice igloo for a potential Northern Lights experience you'll never forget. (If you want the best of both worlds, select a chalet-igloo hybrid!)
Here's more on the more popular options from kakslauttanen.fi: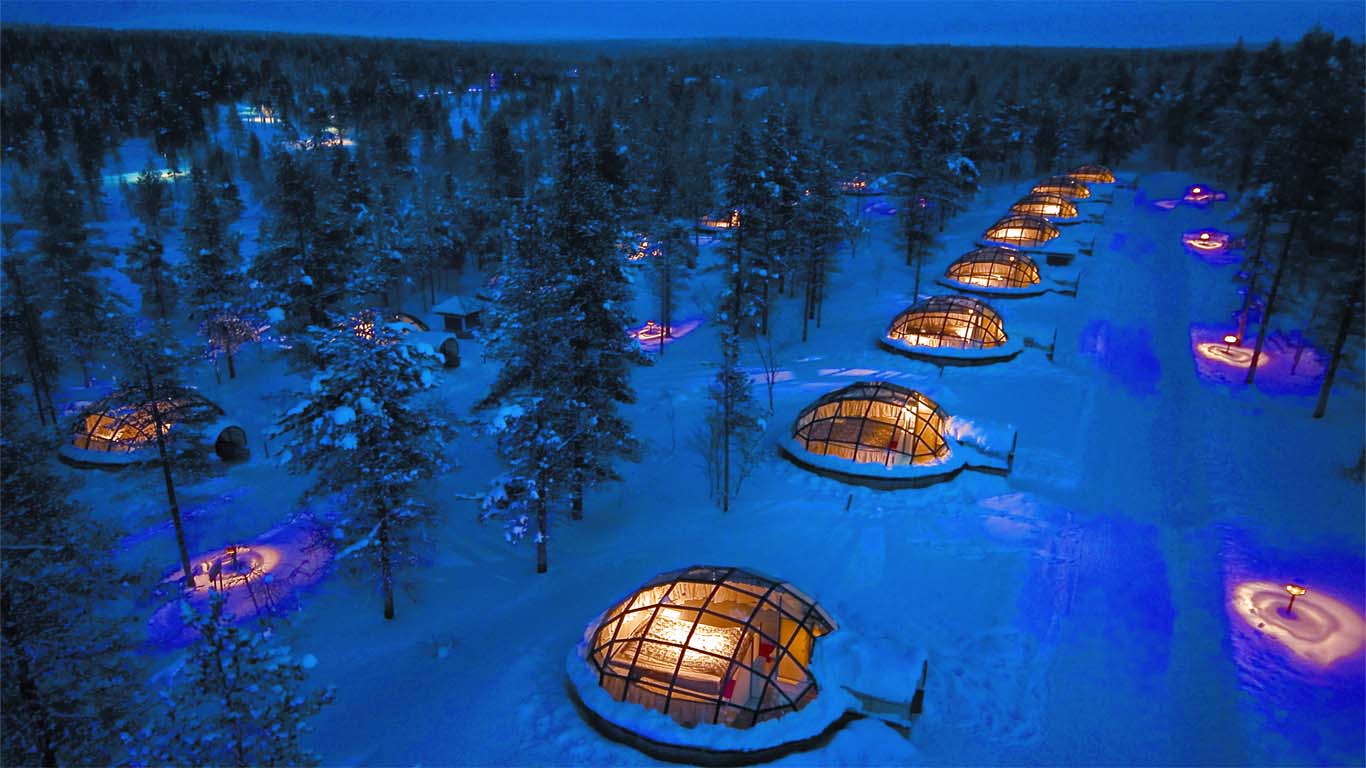 The two-person igloos include a toilet and the option of an extra bed. Saunas and showers are available in separate buildings. The four-person igloos include their own toilet and shower. The Glass Igloos are available to book all through the Northern Lights season, beginning from around 24th August until the end of April.
The Kelo-Glass Igloos sleep up to six and feature a private sauna, fireplace, kitchenette, and a bedroom with a stunning glass roof. Take in the enchanting beauty of the northern lights and the Lappish wilderness from the comfort of your own private hideaway.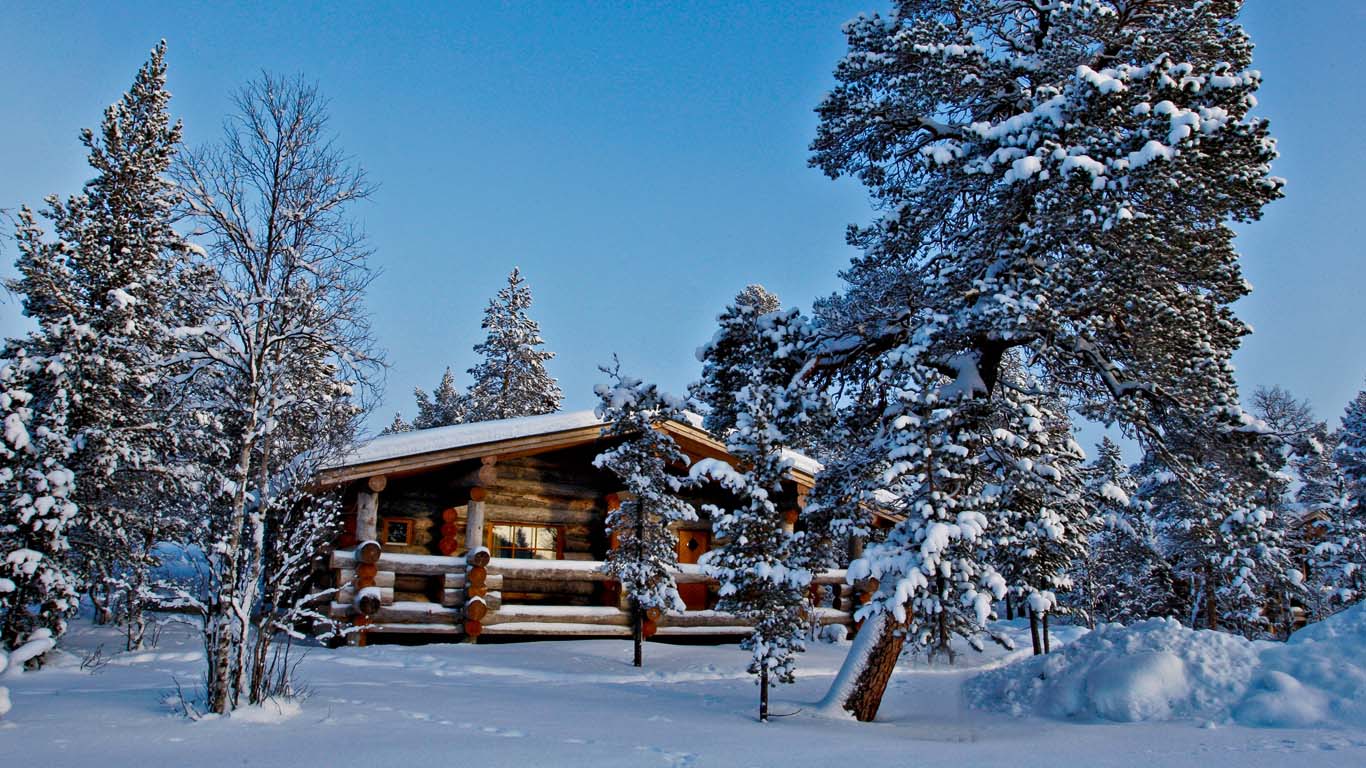 Our log chalets for one to ten people are made of impressively large kelo pines and designed in a rugged style that fits perfectly with their wild surroundings. While you won't find widescreen TVs or dishwashers inside, you can enjoy a fireplace and a sauna.
The spacious queen suites feature conveniences like a bath tub and sauna. On the terrace, there's an outdoor Jacuzzi for relaxing.
So what are you waiting for?! Book the Kakslauttanen Arctic Resort for an travel experience you'll never forget: kakslauttanen.fi.