Bernard and Delores from HBO's Westworld receive a visit from Sesame Street's Cookie Monster and learn a little something about respect.
Sesame Street is on a mission to teach lessons about respect using some of HBO's most popular series. You may have seen the Game of Thrones sketch where Tyrion and Cersei Lannister (played by Peter Dinklage and Lena Headey, respectively) receive a visit from Elmo; but in all the GoT frenzy, you may have missed the epic Westworld – Sesame Street crossover sketch "Respect World."
In the video, Bernard Lowe (Jeffrey Wright) and Delores Abernathy (Evan Rachel Wood) are in the middle of a debate when Cookie Monster interrupts to teach them an important lesson about respecting one another.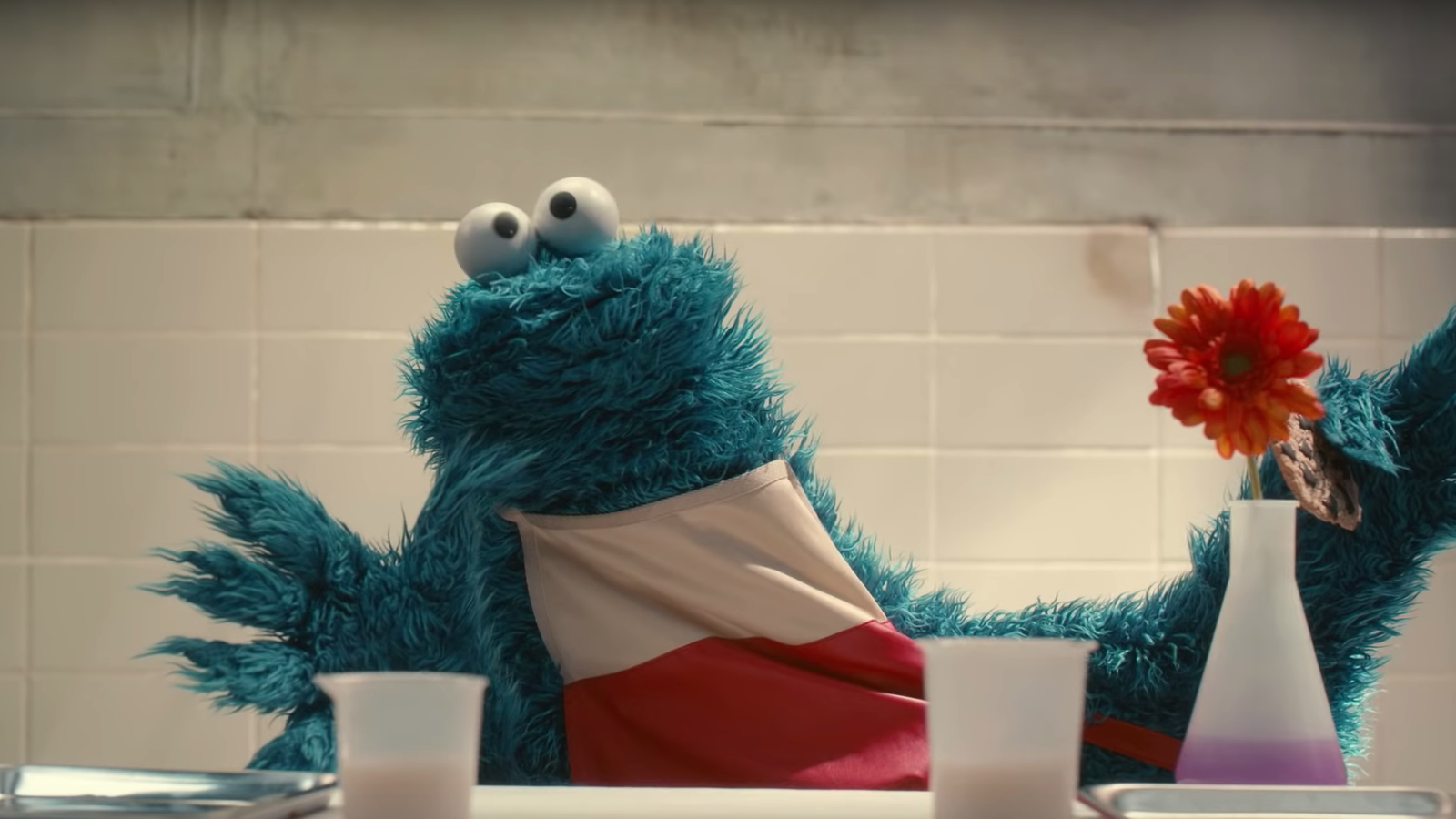 Ever since HBO took on Sesame Street, crossover sketches with other network series has become more common. The more recent sketches about respect are a result of Sesame Street's 50th anniversary campaign. Watch "Respect World" below: