Buc-ee's isn't just a stop along a Texas highway, it's a unique road-side mecca that boasts the cleanest bathrooms, hundreds of gas station pumps, and a food/convenience store of epic proportions. What's not to love?!
While I don't always agree that everything in Texas is bigger and better, it's true when it comes to their signature gas station chain, Buc-ee's. Why am I taking precious time out of my day to write about a gas station, you might ask? Because it's a must-visit and you need to make it an intentional stop the next time you're in the Lone Star State. And the even better news? Buc-ee's is expanding, you can now find a handful of other locations scattered across Alabama, Florida and Georgia. I can only hope the chain will creep its way up the East Coast, maybe along I-95 (crossing my fingers!)?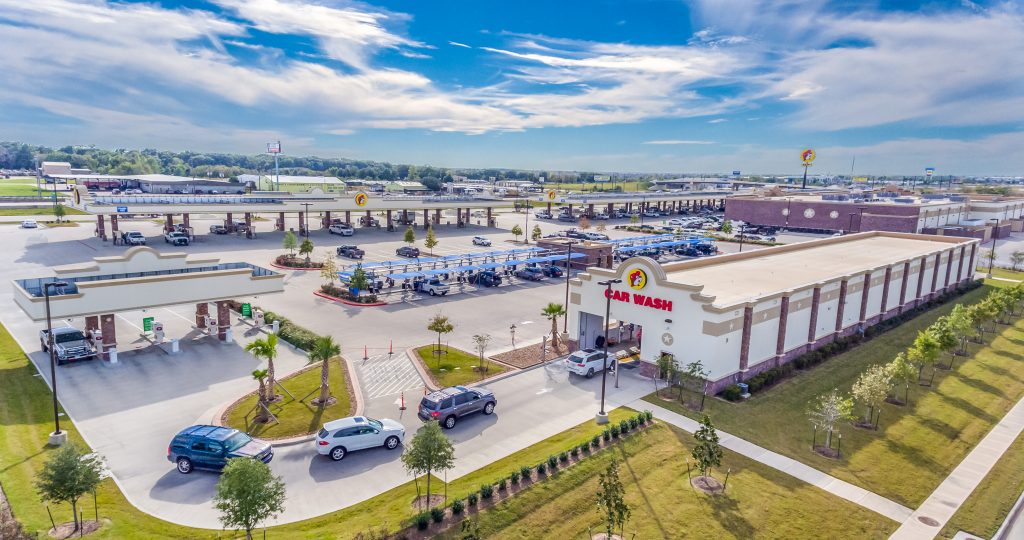 Even if you don't need gas, Buc-ee's is a worthy stop. There are so many gas pumps and the inside, my friend, the inside is where it's really at. The first thing you  usually hear about is how clean the bathrooms are, and I promise, the rumors are true. If you're on a road-trip down a Texas highway and need a bathroom, hold off until you see that beautiful beaver mascot up ahead. You'll thank me. (Seriously, they might be cleaner than your bathrooms at home….)
What I love most about Buc-ee's is the shopping and the food. Think a Texas-themed, tacky tourist trap and mini-Costco with an incredible assortment of delicious food options. If you want melt-in-your mouth brisket, they have it; if you want a full jerky bar, roll on through; if you're a fan of oddly specific foods like pickled eggs, Buc-ee's is your jam! It really has everything you could ever want from freshly prepared meats and sandwiches to the best pre-packaged road food around.
To understand the full indoor experience, check out the video below; Mike Chen, from the Strictly Dumpling YouTube channel, learns exactly what Buc-ee's is all about: