Travel back in time with me to the early 2000s when The WB network aired a short-lived series called The Mountain starring a cast of past and future tv-veterans like Penn Badgley, Anson Mount, and Mitch Pileggi, among others!
Way back in 2004, The WB network was popular for shows like Dawson's Creek, Buffy, Felicity, Smallville, Gilmore Girls, and, and… the list goes on and on. It was so flush with hits that it's easy to forget about all the shows that didn't quite make the cut. Maybe they were good, but not great; maybe they were great but didn't find audiences; or maybe they just sucked and no one was sure how they got on air in the first place. The Mountain was one of those one-season-wonders and while it never found it's footing among the other shows, it wasn't completely terrible, but it wasn't good either.
Premise:
A young man returns to the family business of running a popular ski resort after the death of his grandfather and soon faces off against the rest of his estranged family over running the resort.What went right? (imdb.com)

What went right?
First, just look at this cast of tv veterans:
Anson Mount (Hell on Wheels, Star Trek: Discovery)
Barbara Hershey (Once Upon a Time, Paradise Lost)
Penn Badgley (The OG Gossip Girl, You)
Oliver Hudson (Rules of Engagement, Nashville)
Mitch Pileggi (The X-Files, Walker)
Tommy Dewey (The Mindy Project, Casual)
Alana De La Garza (Law & Order, FBI)
Second, it was filmed in Vancouver, British Columbia and utilized one of Canada's most popular ski resorts, Whistler.
Third, the pilot. Sure it was cheesy and certain plot points felt tired, but the pilot of The Mountain wasn't awful. Maybe it was because of my first (the cast) and second (Whistler) reasons that I was too distracted to really analyze, but I finished the pilot feeling entertained and ready to give it another shot. (At that point, I thought maybe the show was one of those rare gems that time forgot… but then I watched another episode and changed my mind.)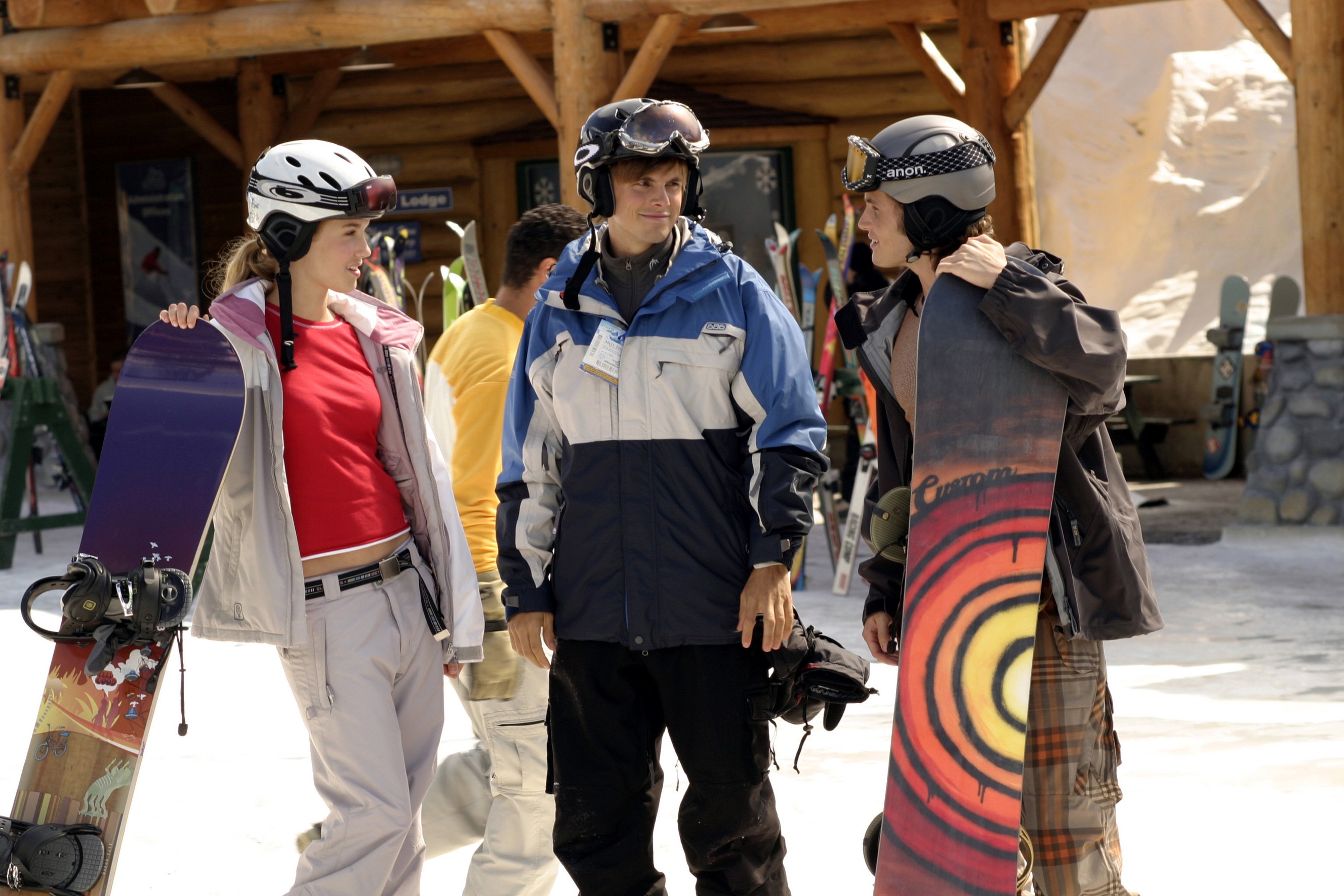 Overall Thoughts:
Once I got passed the pilot, I struggled to really care about the characters and their trials and tribulations. I could understand very quickly why it never achieved the ratings that other network shows received. It wasn't a victim of its time slot or the fact that the network interfered too much (Firefly, anyone?); the truth is, it just didn't hold up in the end. All the pretty faces and all the great outdoor shots couldn't make it worth saving, but it was entertaining for a brief, fleeting moment.
If you're curious… The Mountain isn't available to stream officially, but for now you can find the full 13 episode run using the YouTube playlist below (for as long as it stays up):