These fried goat cheese balls with tarragon and honey will be a mouth-watering hit at your next party!
Although I still love a good fried mac and cheese ball, I'm kind of over the fading trend but I need a new fried cheese product to fill the void! Enter this simple and amazing recipe for fried goat cheese with tarragon and honey.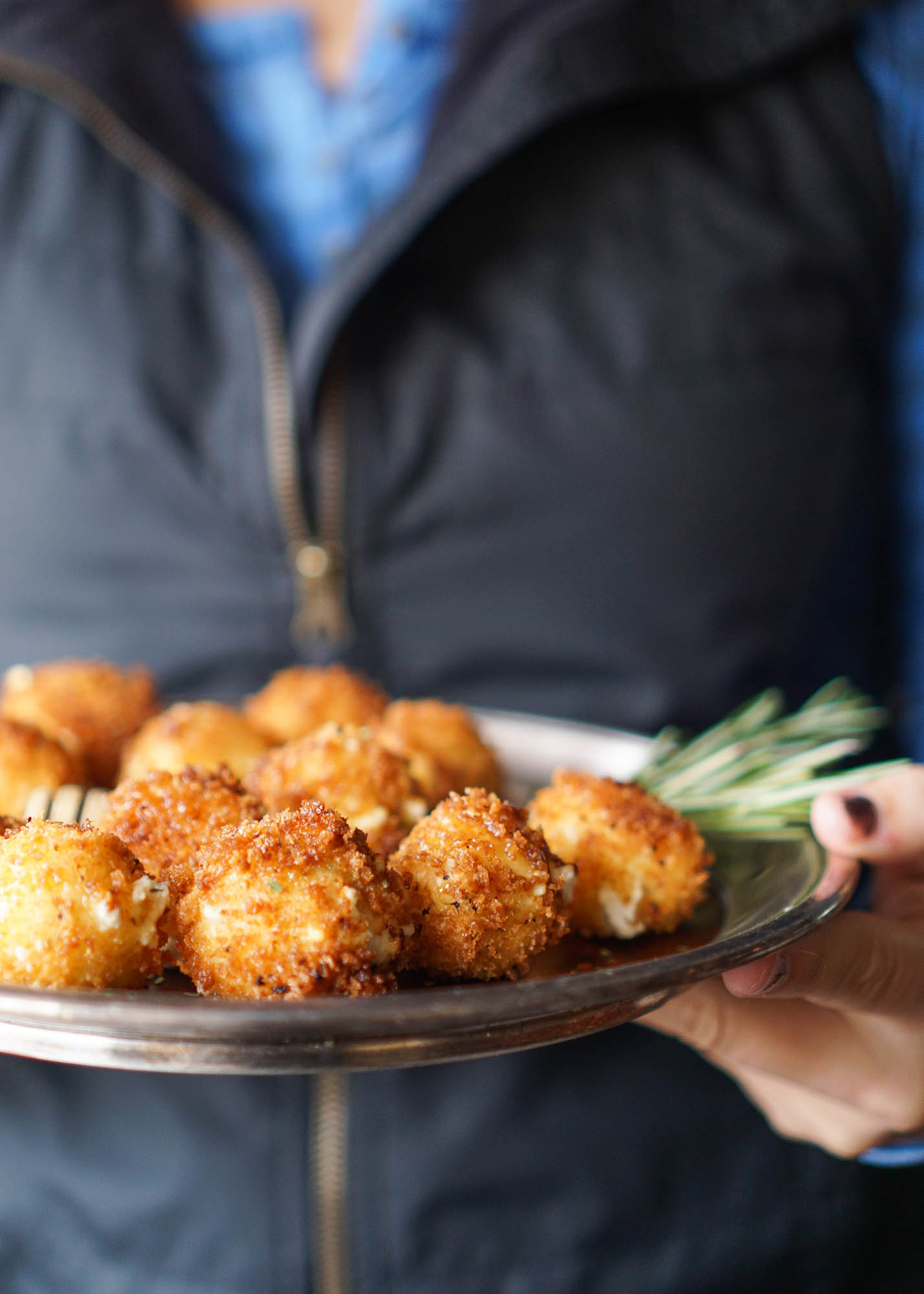 Essentially the goat cheese is "flavored with honey and tarragon, rolled into a ball, fried to crispy perfection, then drizzled with more honey and a pinch of red pepper." [vodka and biscuits] It's recommended that if you own a deep fryer, you'll want to use it for this recipe. Otherwise try a dutch oven instead. Also, pay close attention to heat or you'll end up with exploding cheese balls!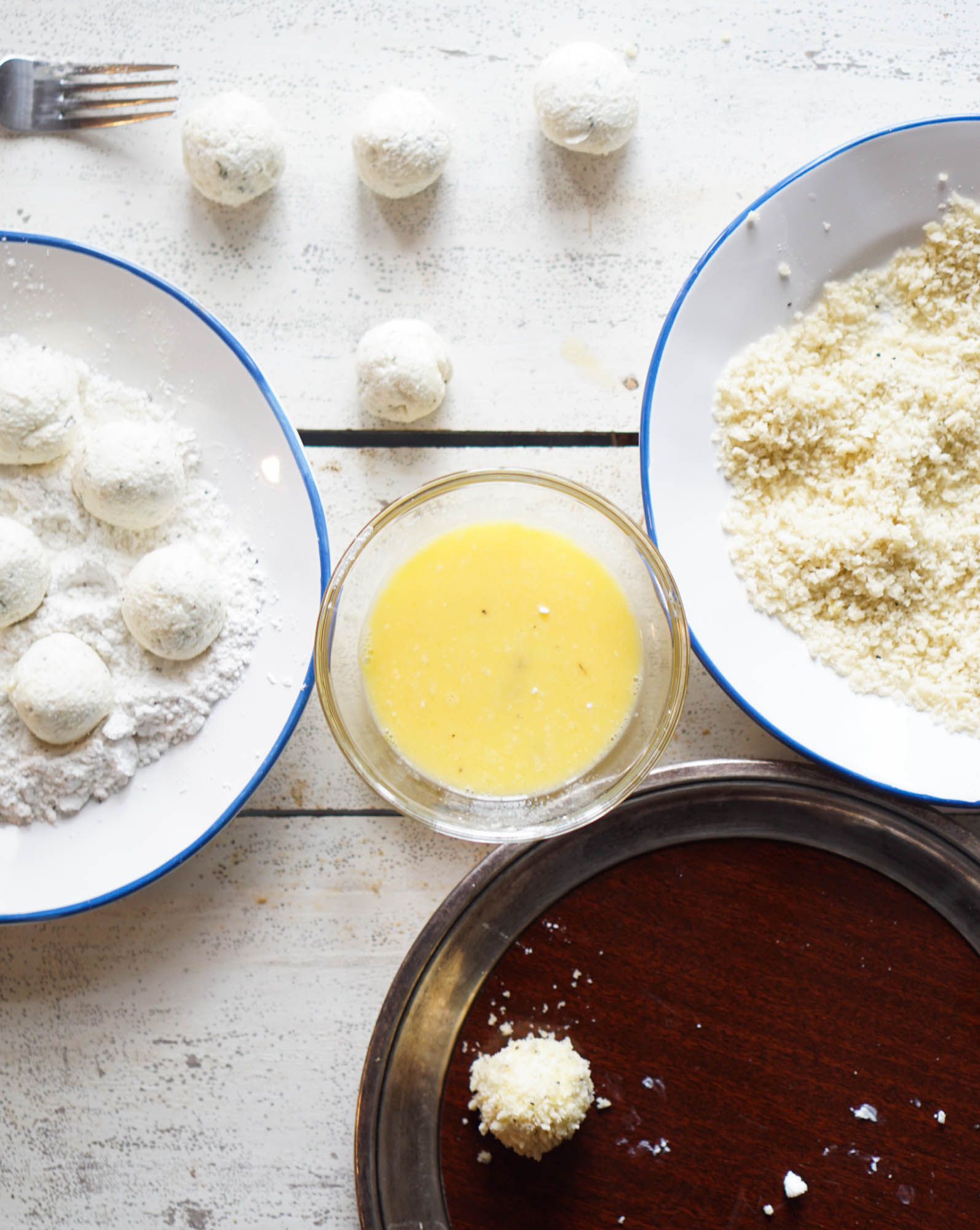 To make this delectable snack, you'll need the following ingredients:
a log of goat cheese (room temperature)
a teaspoon of dried tarragon
a tablespoon of honey
1/4 tablespoon of sea salt
a pinch of black pepper
an egg
1/2 cup panko bread crumbs
1/2 cup of all purpose flour
canola oil to fry with
optional: red pepper flakes
optional: chives
optional: crushed pistachios
Once you have all of your ingredients, head over to vodkandbiscuits.com to learn how to put it all together!