Get toned up and lose weight with a 40 minute cardio dumbbell workout routine on the beach!
Like it or not, summer is here! You know, that time of year when we all panic over short shorts and swimsuits? With that in mind, maybe it's time to shed a few pounds; one great way to do that is with this new cardio dumbbell workout. The best part, is you can do this routine just about anywhere! All you need is a little bit of space, dumbbells, and willpower!
Whether you're looking to lose weight or are already feeling your best-self – being active is a must. If your goal is to lose weight and tone up fast, gymra.com recommends following this dumbbell workout about 3-4 times a week. Remember, not all weight-loss is equal and depending on your weight and height, results can vary. Be sure to preview the workout first and consult a physician if you have any questions or concerns.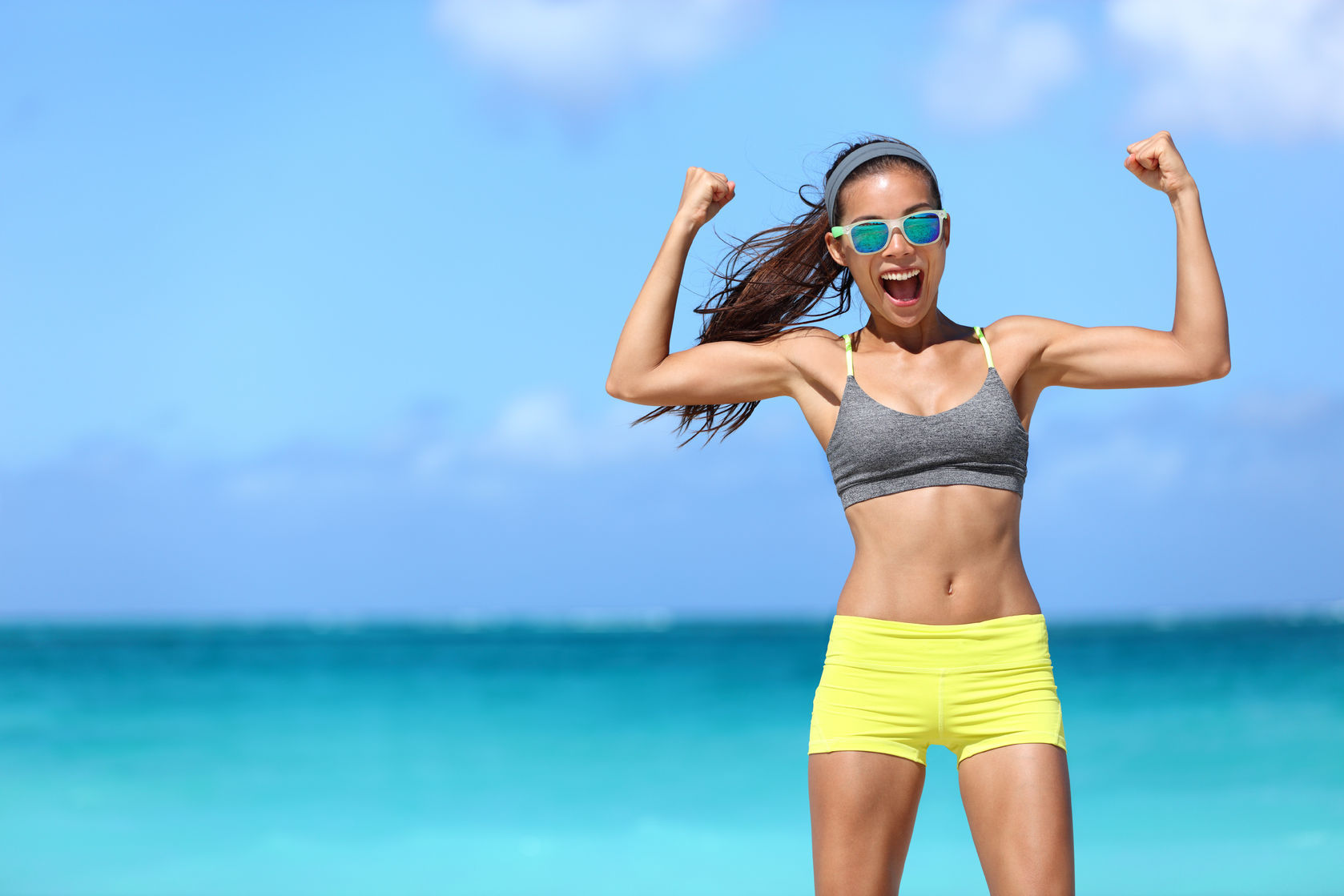 In the cardio dumbbell workout below, instructor Laura Myren takes you through 40 minutes of cardio and toning by focusing on weights for the majority of the workout. The full body workout promises to help you lose weight and tone up trouble areas all while enjoying a beautiful beach view. What more could you ask for?
Try this dumbbell full body workout, the dumbbell workout is sandwiched between two 10 minute cardio routines to lose weight quickly and effectively as you sculpt a stronger, more toned body. This total body workout starts with 10 minutes of cardio, moves into 10 minutes of strength training, then finishes off with another 10 minutes of cardio before winding down with a stretch.