Comedic actors Will Ferrell and Joel McHale take a tour of the Hammer Museum in Los Angeles and ask the question: is this really art?!
Art can be a hard thing to classify. It's easy to say something is art when it's hanging on a wall and has the name Picasso or Basquiat attached to it. But what if an exhibit consisted of every day items such as a pair of carefully placed socks? Or a pile of haphazardly scattered mail? Can those items be considered art too? (The truth is no answer is right.) These are the questions Will Ferrell and Joel McHale asked themselves when they toured the Hammer Museum in 2018.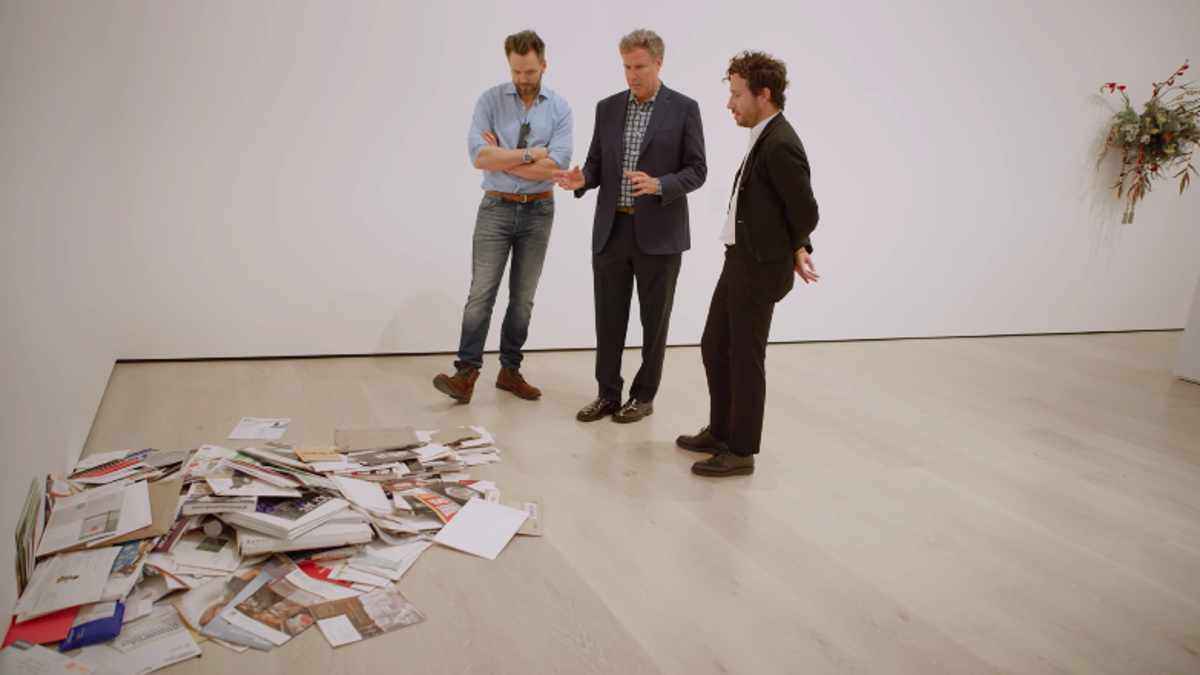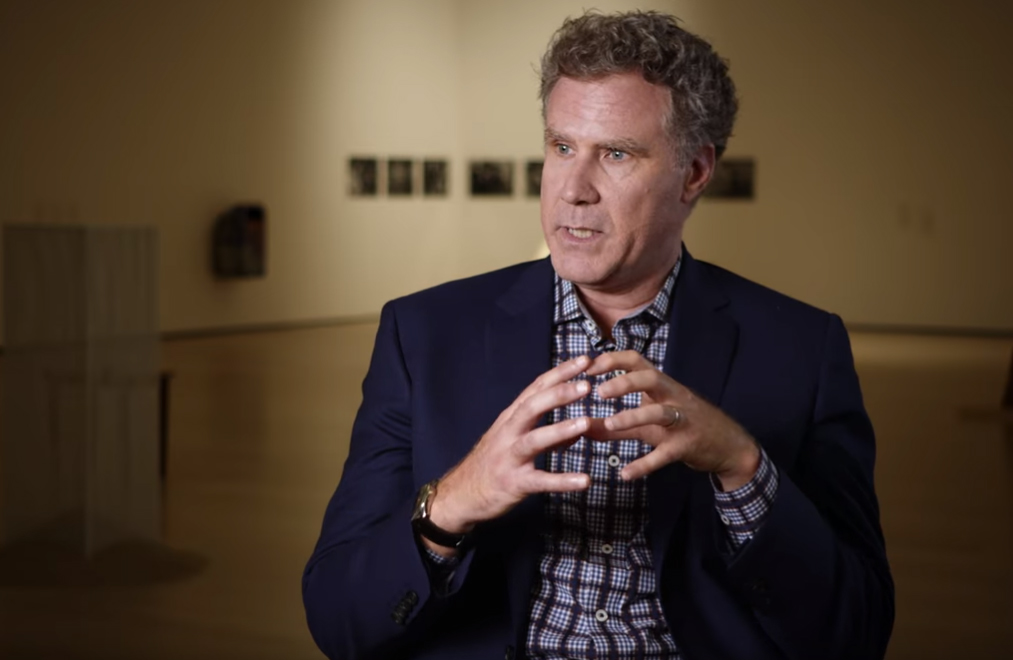 The Hammer Museum is an art gallery that operates in conjunction with UCLA in Los Angeles, California. According to hammer.ucla.edu, the "Hammer Museum champions the art and artists who challenge us to see the world in a new light…" It's obvious Ferrell and McHale's views on art were definitely challenged.
In 2018, Will Ferrell and Joel McHale were invited to tour the exhibit, "Stories of Almost Everyone." Museum curator, Aram Moshayedi led the private tour and carefully explained the thinking behind each piece. But just because this isn't a comedic setup doesn't mean the duo aren't incredibly funny. Ferrell's interest in a particular shoe installation will leave you giggling; while McHale's reaction a piano installation will have you laughing out loud. The comedians aren't doing a 'bit' but rather asking the questions many of us would ask in the same, exact situation.
If you're looking for a good laugh, do yourself a favor and watch as funny-men Will Ferrell and Joel McHale tour the Hammer Museum: