The Boys Companion Podcast presents Deeper and Deeper, a "deeper dive" with The Deep. Find out if it's worth your time.
I love the show The Boys. I haven't read the graphic novels so I have no concept of the source material, but the show is brilliant. So when I logged into Audible recently and saw the banner for The Boys: Deeper and Deeper, I had to listen.
I don't really know where The Boys Companion Podcast, particularly the episode "Deeper and Deeper," fits into the world of audio options. It's not really a podcast but it's not really an audiobook either. It's sort of a weekly audio drama. And if you're a fan of The Deep, you'll really enjoy this hour-long "interview." (It helps that Chace Crawford appears as The Deep, just as he does on the show.)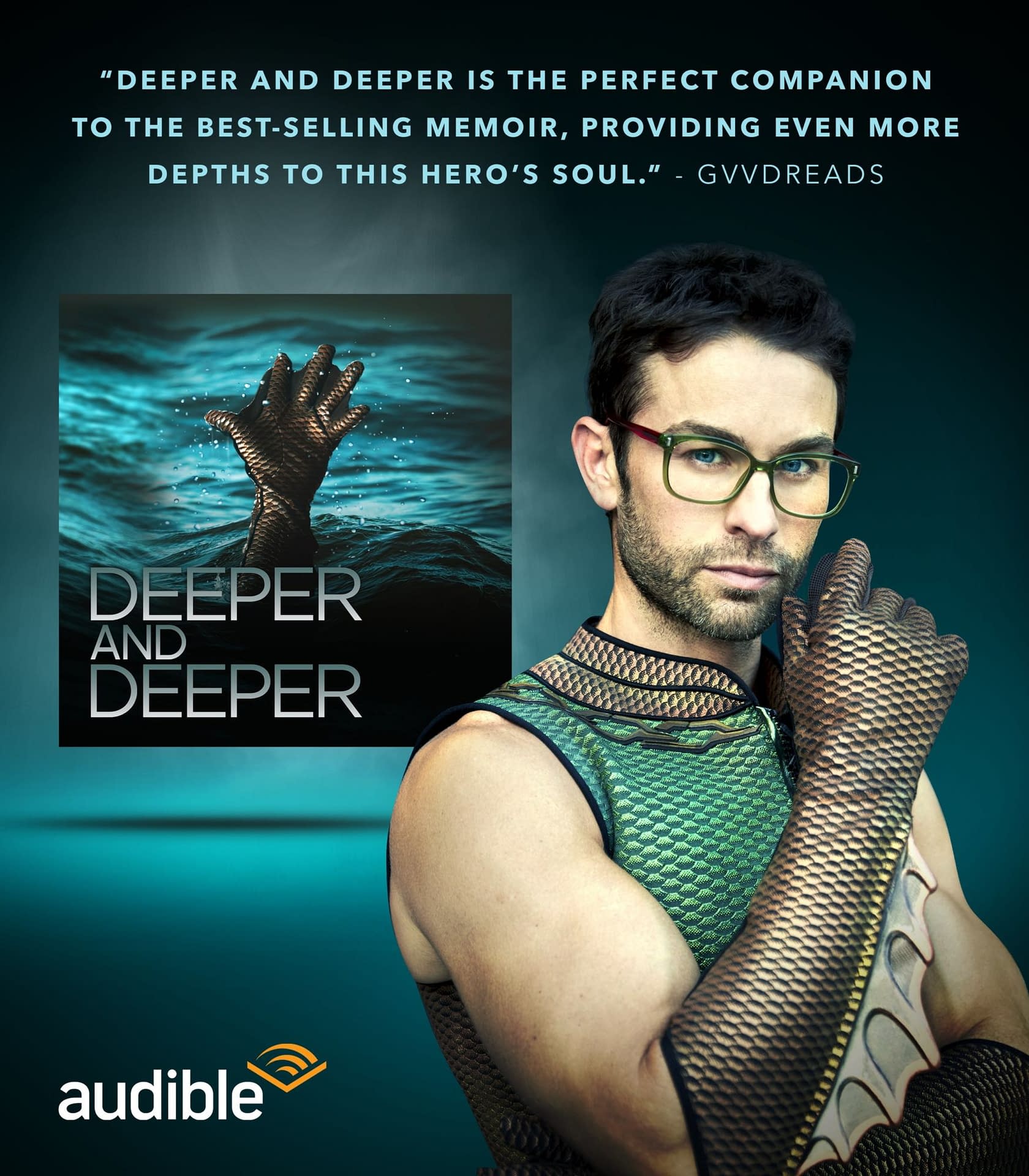 You should know this is an hour+ of The Deep and only The Deep. It's super entertaining for anyone looking for other The Boys material, but don't expect "Deeper and Deeper" to mimic an episode of the series. But if you need more Vaught ridiculousness, this is a podcast episode for you!
About This Audible Original
From his exile from The Seven to his escape from an insidious cult, The Deep tells all in this companion to the hit Prime Video series The Boys
He may be Lord of the Seven Seas, but for The Deep, life has been a tsunami of humiliations and setbacks. After braving the childhood trauma of being the weird kid with gills, Deep rose to the very top, basking in worldwide fame with Earth's most powerful superheroes. But his public glory masked the disrespect of his teammates who crushed him, day after day. When he found himself patrolling the streets of Sandusky, Ohio, and then swallowed up into the Church of the Collective, Deep realized he had plummeted even deeper than the Mariana Trench.
Now, Deep—on the road promoting his memoir, Deeper—is sitting down for a no-holds-barred podcast interview. With his wife, Cassandra, by his side, Deep dives to the very depths of his soul and lays bare everything that has made him the fish-guy he is today.
Check out The Boys: Deeper and Deeper on audible.com.
---