Dear Jack, Dear Louise is a beautiful story of love told through letters written between two strangers over the course of World War II. See it now at The Arena Stage in Washington, DC.
Imagine falling in love with your soulmate through written correspondence only; never meeting face to face or knowing what the other looks like outside of a single photograph. This is the setting of Ken Ludwig's newest play, Dear Jack, Dear Louise.
Dear Jack, Dear Louise takes place over the course of World War II when Louise Rabiner writes a hand-written letter to a man her father suggested she get to know, Jack Ludwig. Jack is stationed in Oregon while Louise is acting in New York. Through years of letter writing the two fall in love and get to know one another. Louise likes to dance, Jack doesn't; Louise likes attention, Jack likes to fall in line. They have so many differences and yet the audience instantly believes they belong together.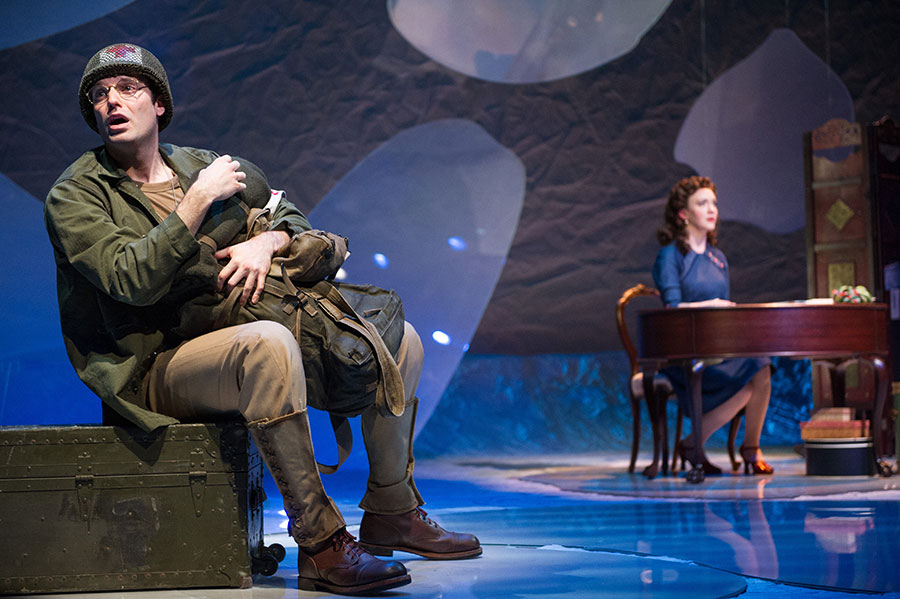 If you're curious as to why playwright Ken Ludwig used his own last name for the character of Jack, it's because the play is a romanticized version of how his own parents fell in love. In the days of the Second World War, letters were the cheapest form of correspondence and were long and personal. Like the characters in the play, Ludwig's parents fell in love long-distance, not knowing when they might meet face to face. Back in the 1940s letters could take weeks to arrive, cross-country mail was even slower than it is today, especially during the war. (Can you imagine waiting so long for a reply? Just think how impatient you get while waiting for someone to respond to your text.) It must have been true love.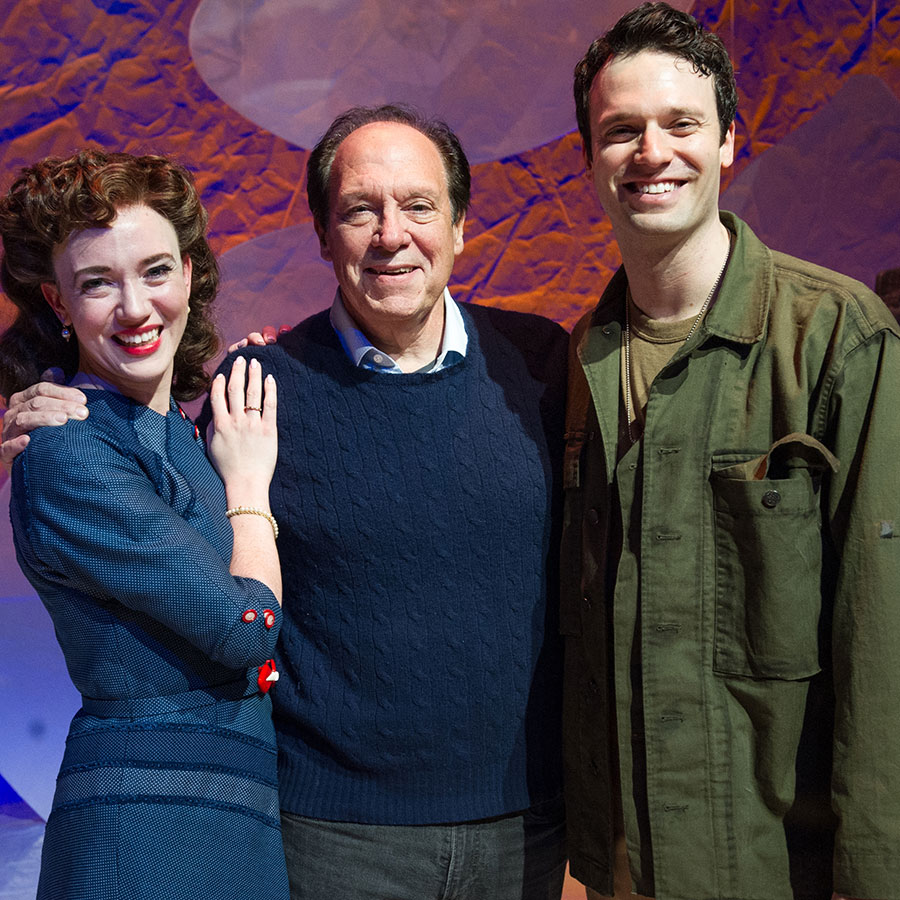 Jake Epstein and Amelia Pedlow do a wonderful job of captivating the audience as Jack and Louise respectively. Both actors are charismatic and captivating, drawing the audience in from the moment the lights go up. Everything about the play is wonderful, from the direction by Jackie Maxwell, to the set and costume designs. If you're concerned that a play starring two actors reading letters back and forth might get boring, you'd be very wrong.
Dear Jack, Dear Louise is debuting at The Arena Stage now through December 29th; if you want to find out more or purchase tickets, head over to arenastage.org.