There be trolls in these here woods! Check out the incredible artistry of Thomas Dambo and his gigantic nature-based art installations.
If you go out in the woods today, you're in for a big surprise… no, not teddy bears… TROLLS! Danish artist Thomas Dambo has created a unique art installation project in the woods of the Pacific Northwest called "Northwest Trolls: Way of the Bird King." From Portland to West Seattle to the Rainier Trail, this environmental artist spreads his message of sustainability and joy!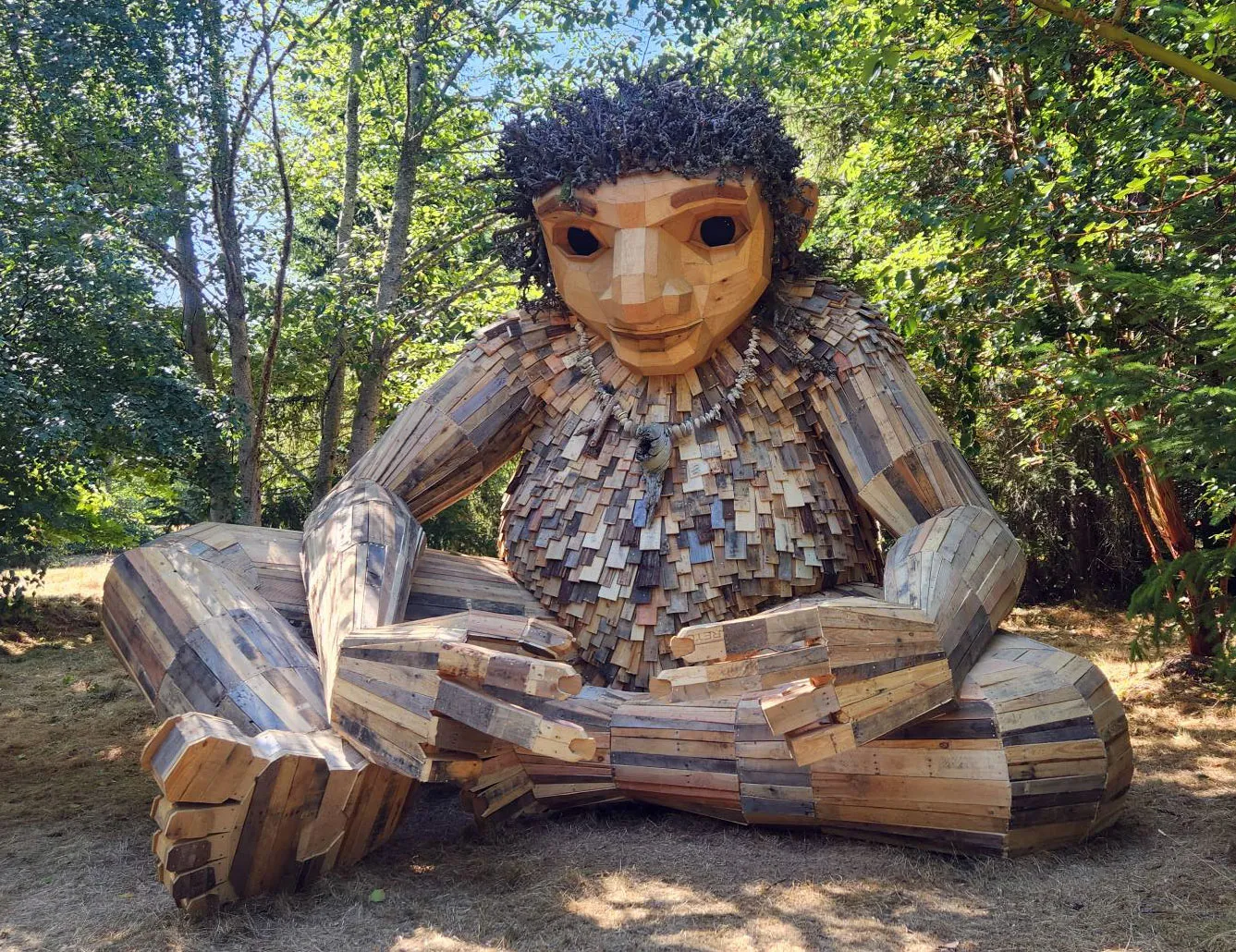 In nature, there is no landfill. Nature is circular, everything has a meaning and everything is recycled.

Thomas Dambo
Each troll statue is gigantic in stature and can stand roughly 20 feet tall in some locations, and they can take up to two weeks to complete. With ten troll sculptures in all, it's a very big project indeed. GeekWire caught up with the artist as he was finishing his Jakob 2 Trees installation on the Rainier Trail in Issaquah, WA.
As more trolls are created around the Pacific Northwest region, you can find information at nwtrolls.org. Being on the East Coast, I'm so jealous of anyone who has already seen one of these remarkable art installations in person! If you have the chance, check out the website and go!
---