Konbi is one of my new favorite lunch spots in Los Angeles – have you tried one of their amazing Japanese-style sandwiches yet?!
I would hate myself right now if I didn't mention one of my new, favorite lunch spots in Los Angeles: Konbi. Inspired by simple Japanese convenience store sandwiches, Konbi is the brainchild of Nick Montgomery and Akira Akuto. These two chefs both worked in the highly respected restaurants Osso and Momofuku where they gained a great deal of training and knowledge. The duo needed a change and set out to make simple-looking dishes that pack a ton of flavor and the result was a lunch-spot in LA.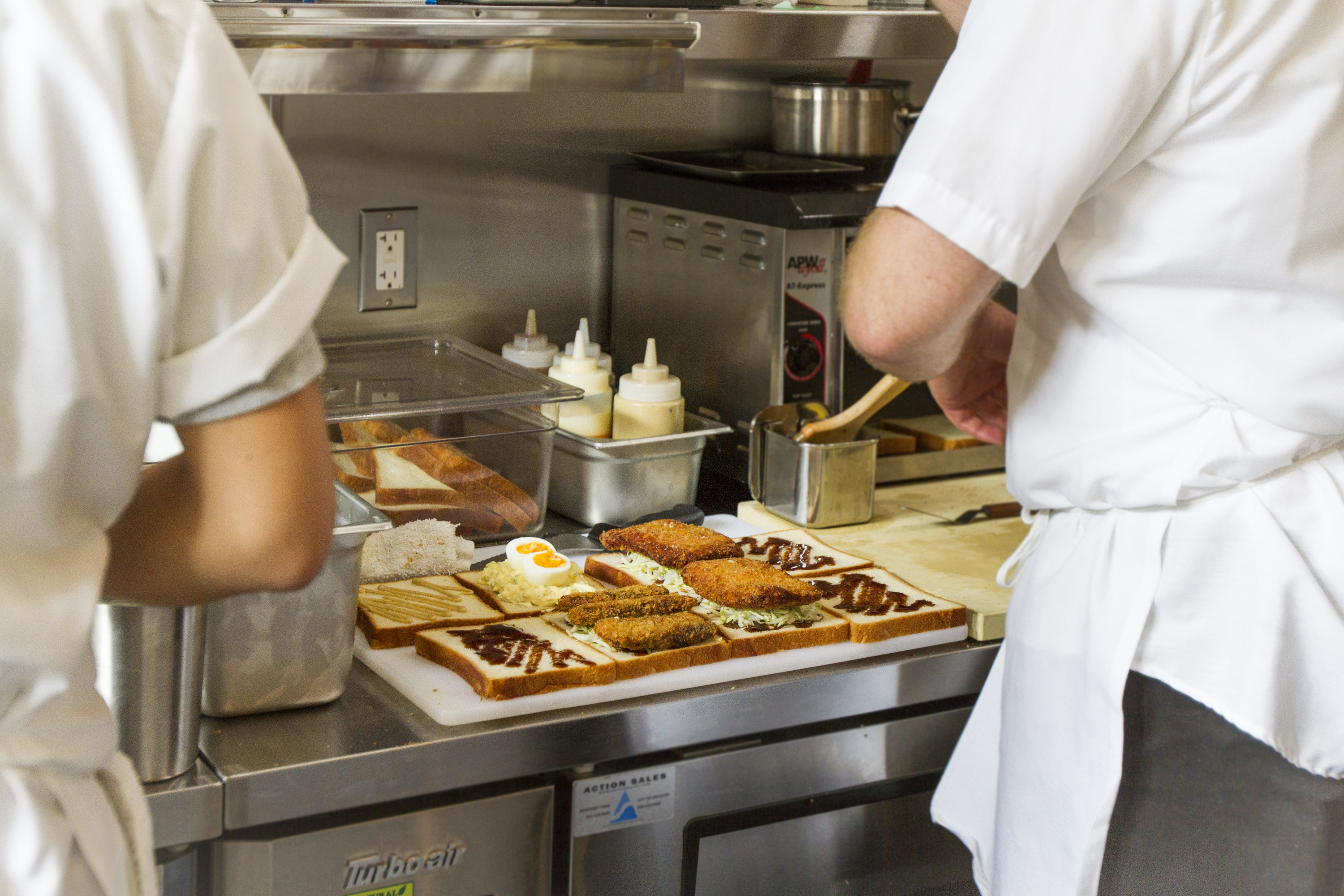 Konbi specializes in three simple sandwiches: egg salad, omelet, and pork katsu (or eggplant for those who don't eat pork). The Echo Park restaurant is only open during the day and is a very crowded spot for both breakfast and lunch. For lunch in particular, you'll need to be patient if you want to get a seat inside; and if you don't have time to wait, there's a handy take-out window. Not in the mood for a sandwich? Konbi offers other tasty treats as well: great beverages, yummy pastries, and satisfying vegetable side dishes. There is something delicious for everyone.
Watch the video below to find out even more about your new favorite LA lunch spot!