"I would quit my job just to hang out with you every day!" – James Corden
If you could take a day off with James Corden, what would you do? Go hiking? Have a great meal? Spend your day cracking whips, shooting arrows, and riding motorcycles? If you're Jason Mamoa (Game of Thrones, Aquaman), that's exactly what you do.
In a The Late Late Show with James Corden segment, Jason Mamoa took time to show the late-night host some of his favorite free-time activities. While some knit, Mamoa dabbles in archery (which he learned from his wife Lisa Bonet). Some might take a leisurely drive up the coast, Mamoa dodges city traffic on a motorcycle. Some might bake to pass the time, Mamoa cracks open eggs with a whip. But, it's not all that surprising, is it? I mean, have you seen the guy? He's a beast!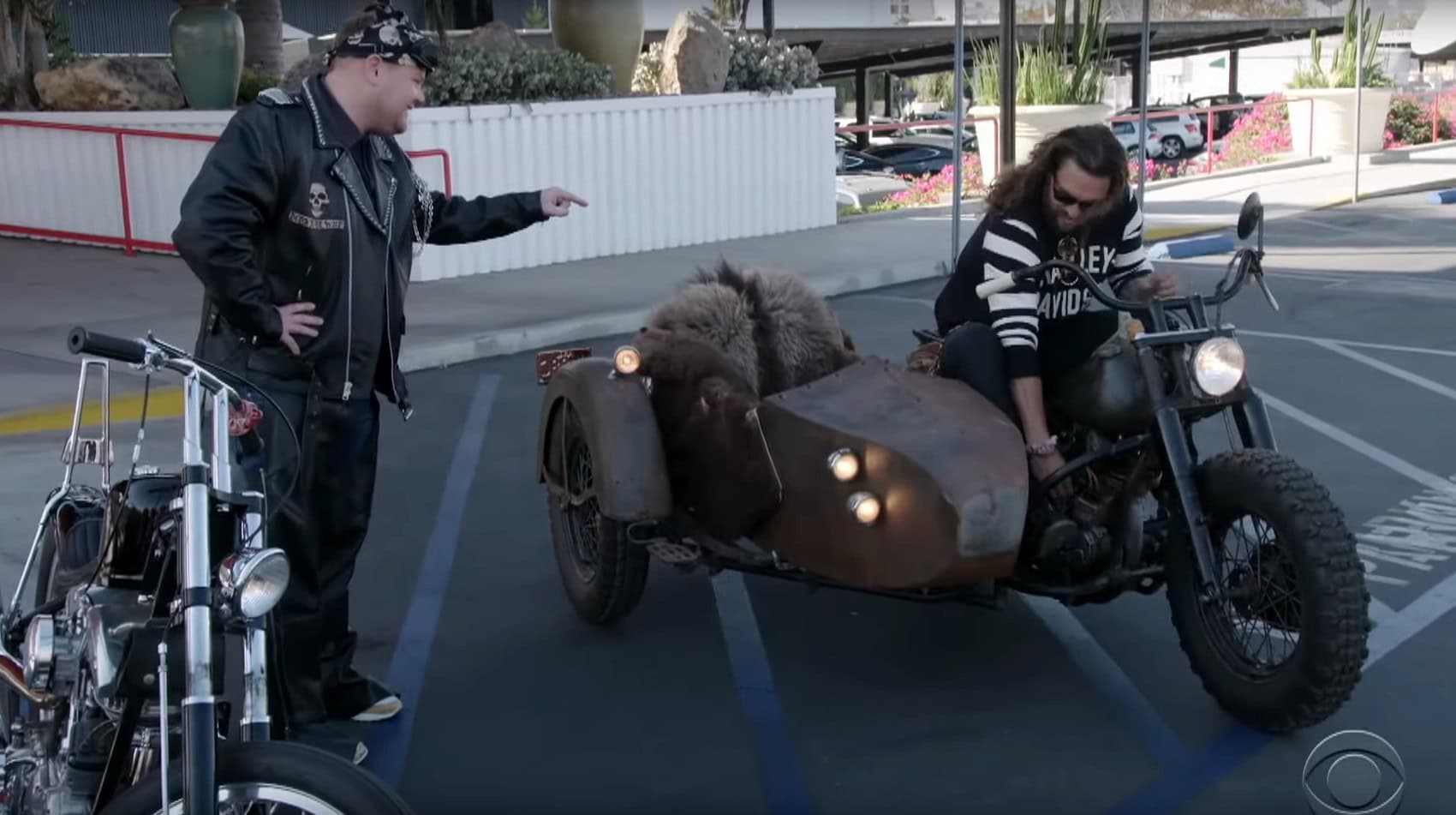 Watch the bromance between Jason Mamoa and James Corden bloom right before your eyes in the clip below. I highly recommend you at least watch for the Ghost whip-cracking moment – you'll know it when you see it!
With a rare 2 free hours on his hands, James Corden calls "See" star Jason Momoa to see if he's free for a hang. But when Jason shows up with a pair of vintage motorcycles and plans to do archery and whip training, James has to dig deep to prove he can hang as Jason Momoa's side piece.