Wander through a storybook wonderland in the new, official "All I Know So Far" music video from P!nk.
There's a reason P!nk is still at the top after all these years. She is honest and unapologetic and, as the years go on, I can clearly see why she is still topping the charts while the other "pop divas" that came up at the same time are nowhere to be found (although… #FREEBRITNEY!!!). And now, she's back at it again with her new single "All I Know So Far."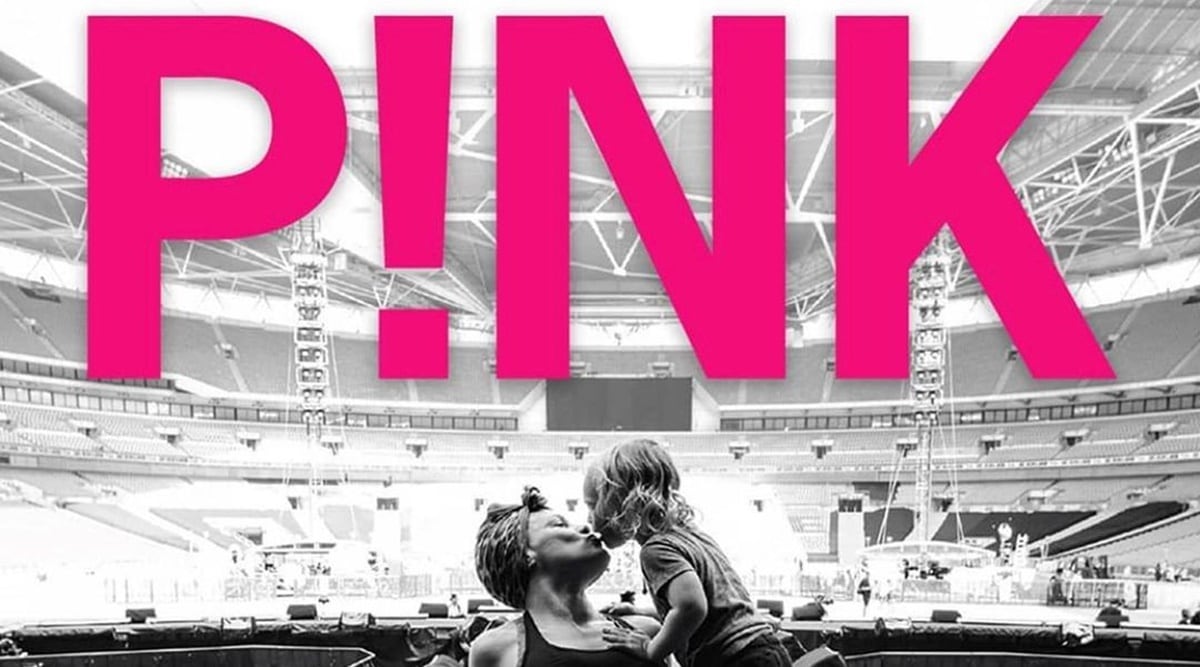 "All I Know So Far" is an empowering song – the lyrics remind us that who we were when we started out is not necessarily who we've become today; and there were a lot of life lessons that happened along the way. And if the song alone isn't enough to wow you, watch the brand new official music video guest starring P!nk's daughter Willow, husband Carey Hart, actress Judith Light, and the diva herself: Cher!
"This song was written as a letter to my daughter. And this video is a culmination of working with Dave Meyers over the last 22 years. In all ways, it's a full circle moment!" – P!nk
And if that incredible video, directed by Dave Meyers, wasn't enough?! There's a full "All I Know So Far" documentary film coming to Amazon later this month!
"All I Know So Far" Lyrics:
Haven't always been this way
I wasn't born a renegade
I felt alone, still feel afraid
I stumbled through it anyway
I wish someone would have told me that this life is ours to choose
No one's handing you the keys or a book with all the rules
The little that I know I'll tell to you
When they dress you up in lies and you're left naked with the truth
You throw your head back and you spit in the wind
Let the walls crack, 'cause it lets the light in
Let 'em drag you through hell
They can't tell you to change who you are
That's all I know so far
And when the storm's out, you run in the rain
Put your sword down, dive right into the pain
Stay unfiltered and loud, you'll be proud of that skin full of scars
That's all I know so far
That's all I know so far
So you might give yourself away, yeah
And pay full price for each mistake
But when the candy-coating hides the razor blade
You can cut yourself loose and use that rage
I wish someone would have told me that this darkness comes and goes
People will pretend but baby girl, nobody knows
And even I can't teach you how to fly
But I can show you how to live like your life is on the line
You throw your head back and you spit in the wind
Let the walls crack, 'cause it lets the light in
Let 'em drag you through hell
They can't tell you to change who you are
That's all I know so far
And when the storm's out, you run in the rain
Put your sword down, dive right into the pain
Stay unfiltered and loud, you'll be proud of that skin full of scars
That's all I know so far
That's all I know, that's all I know so far
That's all I know, that's all I know so far
That's all I know, that's all I know so far
That's all I know, that's all I know so far
I will be with you 'til the world blows up, yes
Up, and down, and through 'til the world blows up
Yeah
When it's right, or it's all fucked up 'til the world blows up
'Til the world blows up
And we will be enough and until the world blows up
Just throw your head back, and spit in the wind
Let the walls crack, 'cause it lets the light in
Let 'em drag you through hell
They can't tell you to change who you are
And when the storm's out, you run in the rain
Put your sword down, dive right into the pain
Stay unfiltered and loud, you'll be proud of that skin full of scars
That's all I know so far
That's all I know, that's all I know so far
That's all I know, that's all I know so far
That's all I know, that's all I know so far
That's all I know, that's all I know so far
I will be with you 'til the world blows up, hm