If you're looking to conquer one of the most incredible beef dishes, try a Beef Wellington with Gordon Ramsay. Get the recipe now!
Fans of the famous chef know that if there is one thing Gordon Ramsay excels at, it's a perfect beef wellington. This tricky dish has thwarted cook after cook, but somehow, the dish has become second nature to the former athlete turned celebrity.
If you've ever watched a season of MasterChef or Hell's Kitchen (or any of his other famous food-based shows), you know the beef wellington is often each contestant's "Mt. Everest." Some summit the mountain proudly, and some barely do the climb. Do you think you could handle it?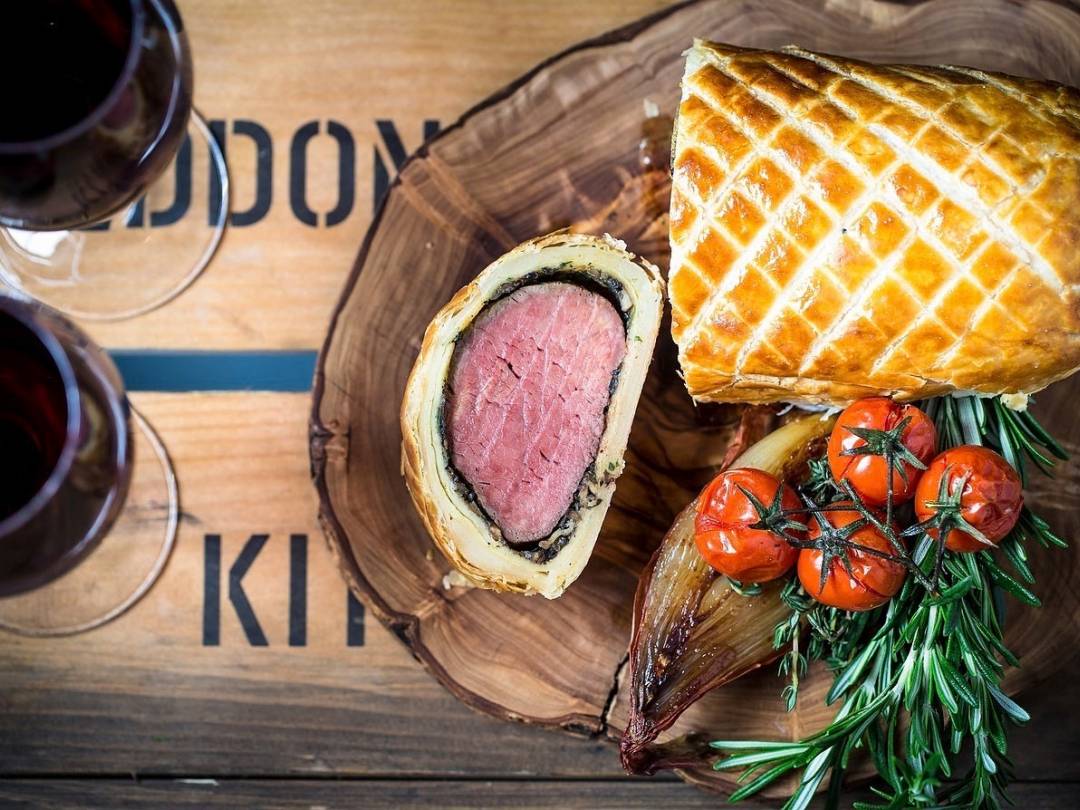 Gordon Ramsay recently connected with the new Masterclass series, Gordon Ramsay Masterclass, and provided helpful cooking tips and recipes for some of his favorite and standard dishes.  In the video below, he takes you through his famous beef wellington recipe step by step, giving preparation tips. So, if you dare, get your ingredients ready (list below) and give it a try!
Ingredients:
400g flat cap mushrooms, roughly chopped
sea salt and freshly ground black pepper
olive oil, for cooking
750g piece of prime beef fillet
1-2tbsp English mustard
6-8 slices of Parma ham
500g ready-made puff pastry
flour, to dust
2 egg yolks, beaten
Do you have all the ingredients you need? Then click below for the recipe or head over to check out the masterclass.