I know, I know, there are a ton of baked salmon recipes out there but I promise, this one is so easy even I could do it. And the best part? It's DELICIOUS!
This is one baked salmon recipe you have to try. I'm terrible in the kitchen. The problem isn't my skill, it's my lack of patience and focus on detail, and I don't know if you've realized this, but patience and detail is important for almost every recipe in the world. Give me almost any other subject/activity and I have all the patience and focus, but not in the kitchen. Never in the kitchen. Which is exactly why this Baked Salmon with Lemon Sauce recipe is a keeper. It's easy, fairly quick, and definitely delicious.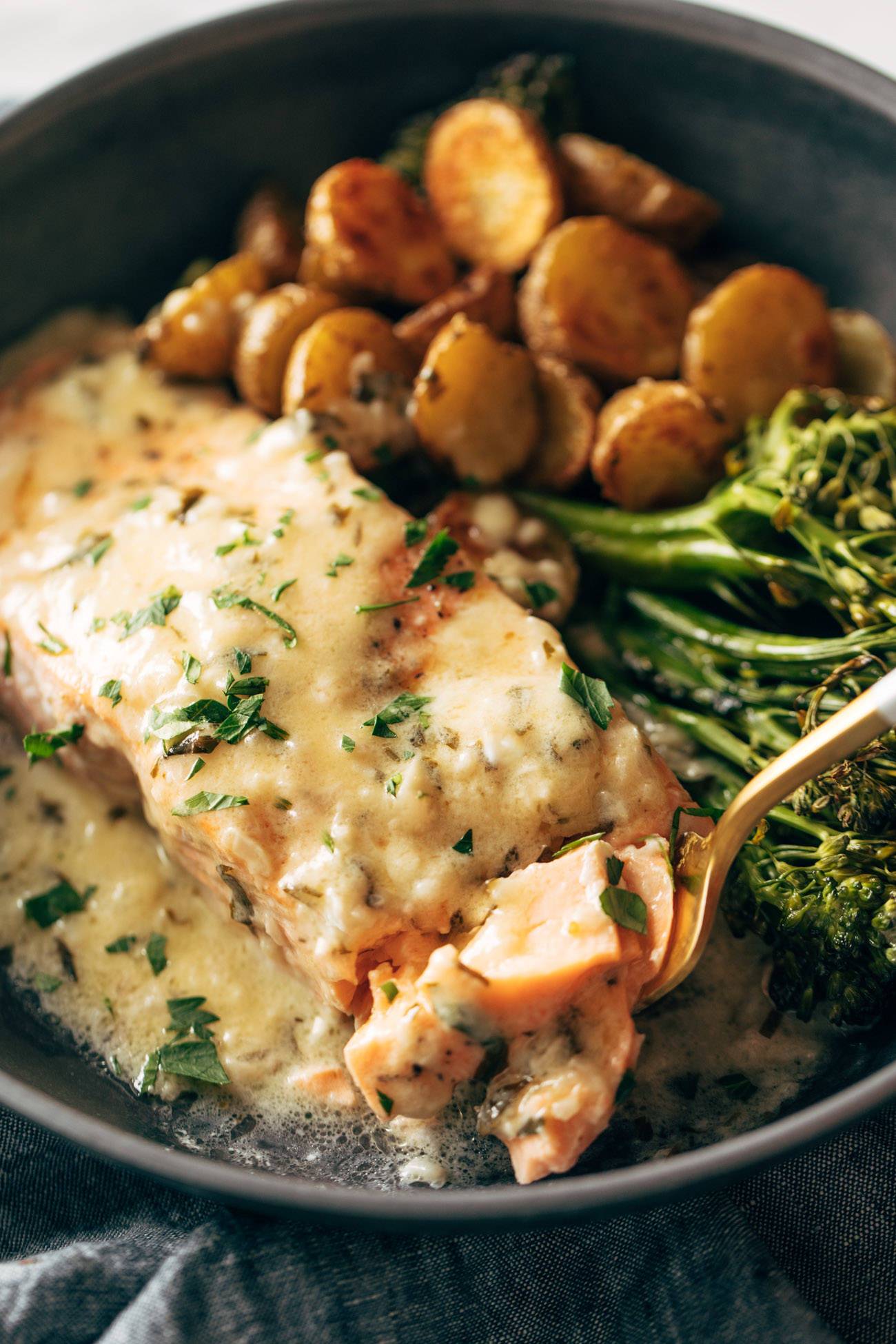 If you're ready to get started on your baked salmon and lemon sauce, here's what you'll need:
1 pound small gold potatoes
olive oil
garlic powder
salt
pepper
2-3 cups broccoli florets
2-4 salmon filets
6-8 tablespoons butter
1-2 garlic cloves
1 shallot
2-3 sprigs fresh thyme
1/2 cup heavy cream
1/2 cup chicken broth
1 lemon
fresh parsley
See, that ingredient list isn't so bad, chances are you already have most of what you need. So, are you ready to make yourself a tasty dish? Then pop over to Pinch of Yum to get the instructions you'll need to put it all together!