Take your lighting design to new heights with this unique giraffe chandelier – perfect for any whimsical space, inside or outside!
Because who doesn't need a giraffe chandelier in their home?! Admittedly I thought this was crazy the first time I saw it. I planned to make fun of the lighting structure endlessly and hope you felt the same way. Except, here's the crazy part, the more I examined the wildlife decor, the more I fell in love with its charm. Sure, it's quirky and not the expected choice, but that's what makes it so brilliant. And now, I really want one!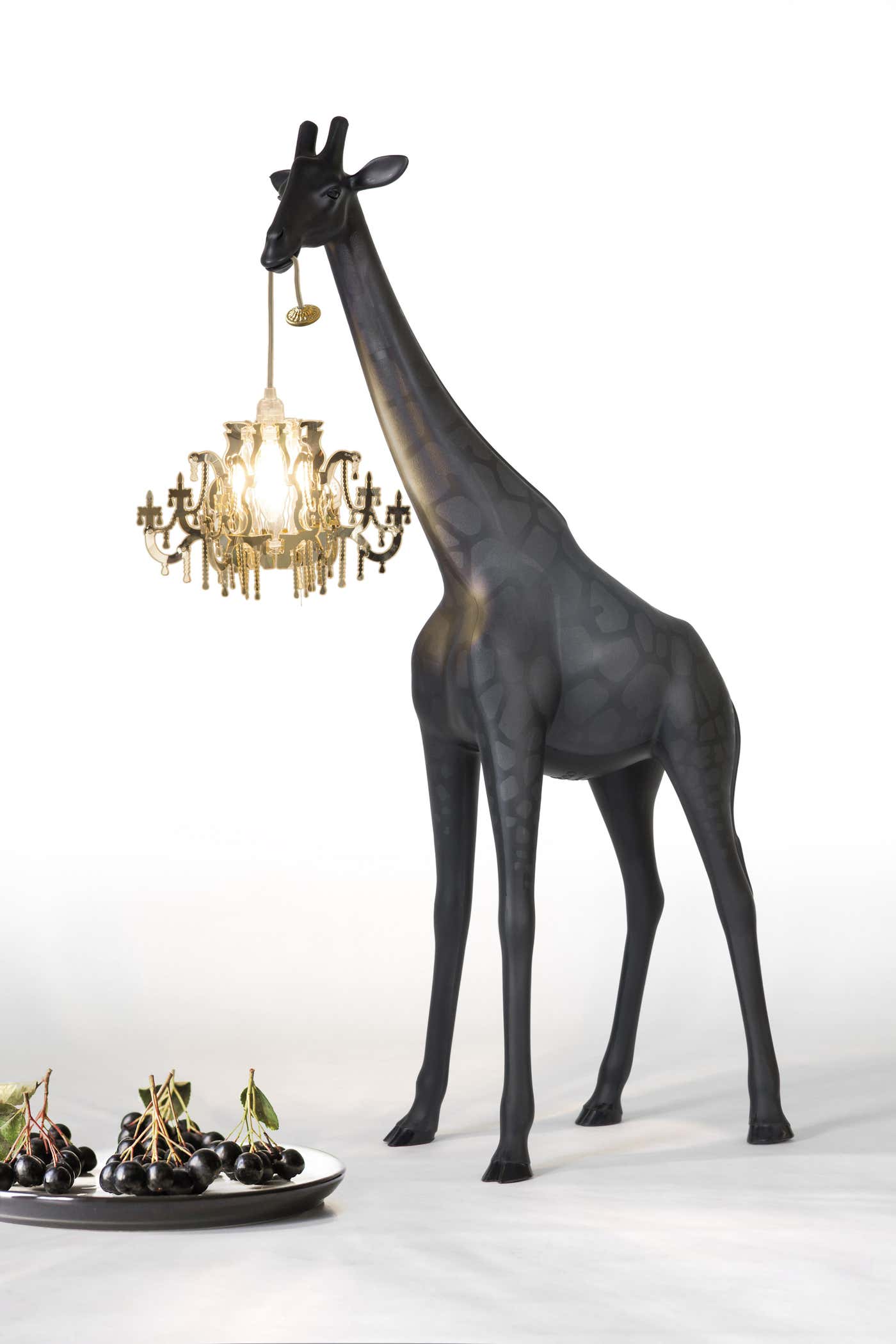 The giraffe chandelier, affectionately titled "Giraffe in love," comes in an array of sizes and colors. I'm partial to the cold sand color, but bolder color options are available. If you want to go all out and impress your neighbors, you might opt for the 13ft. (4 meters) fiberglass option, which would look great on your front lawn. Or, if you like to live small like me, the 3ft version might be more your speed. And if you would rather mount your longneck light, there's an option for your wall too!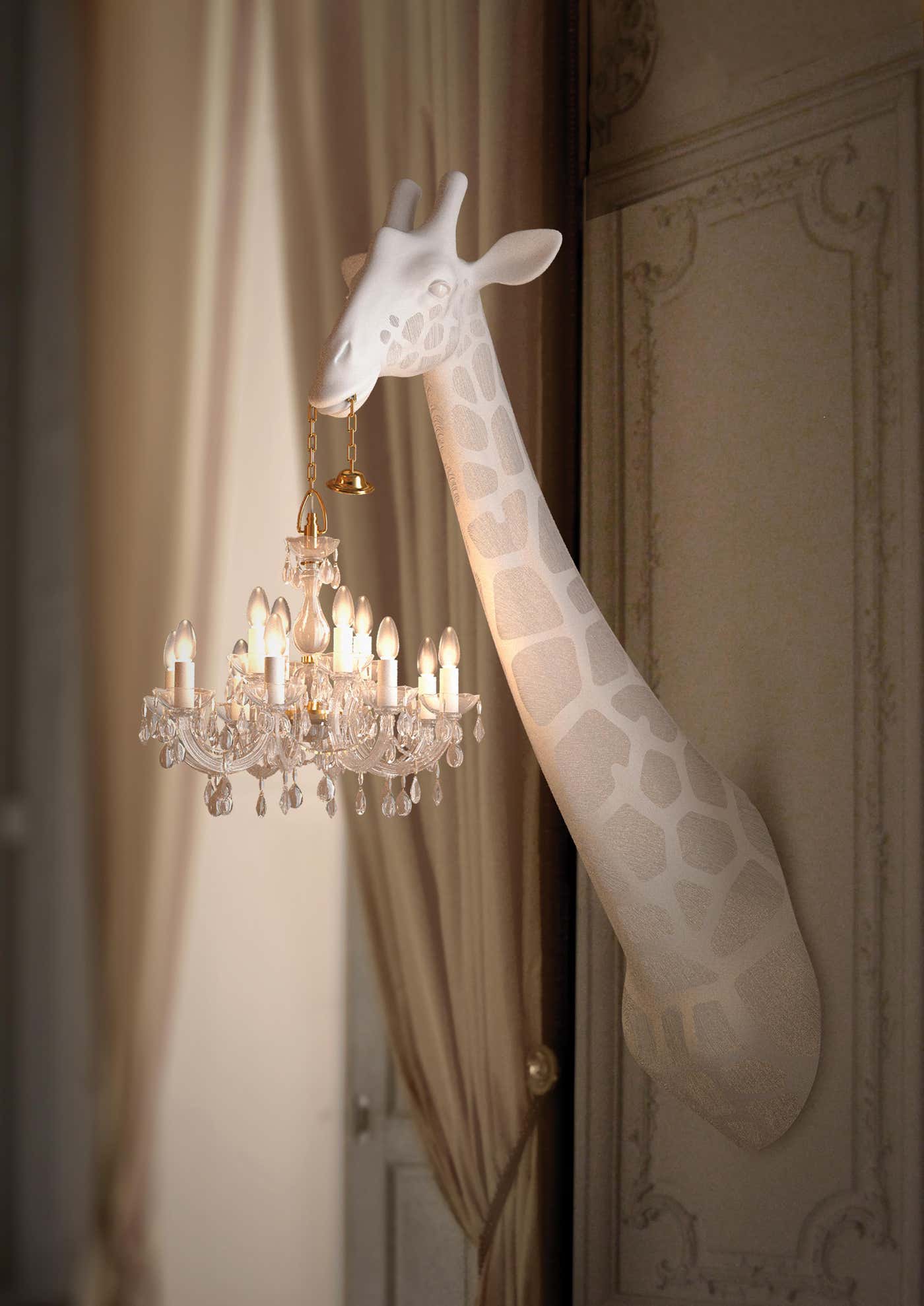 "Giraffe in love" is the new product born from the collaboration between artist/designer Marcantonio and Qeeboo. It is a dreamy giraffe holding a Classic Marie-Therese style chandelier. "Giraffe in love" represents irony and lightness: The giraffe is in love but she does not know it yet because her heart is far from her head and she lives love light-heartedly. Its maximum expression is in the 4 meters natural size of a young giraffe. It is the perfect format to create magical indoor or outdoor settings thanks to the wind and water-resistant chandelier. The new indoor and outdoor lighting item designed by Marcantonio: A real-life-sized fiberglass giraffe holding a Maria-Theresa chandelier that aims to bring romantic light in out-of-the-ordinary spaces.

1stdibs.com
---