There is nothing better than fruit in the summertime… I take that back, there is nothing better than a fresh fruit skillet cobbler, topped with ice cream in the summertime. Yes, that's more like it.
Food blogger Gabby, from What's Gaby Cooking, shared one of her favorite summer dessert recipes with Cupcakes and Cashmere and, as you can see, the Peach and Cherry Skillet Cobbler look amazing!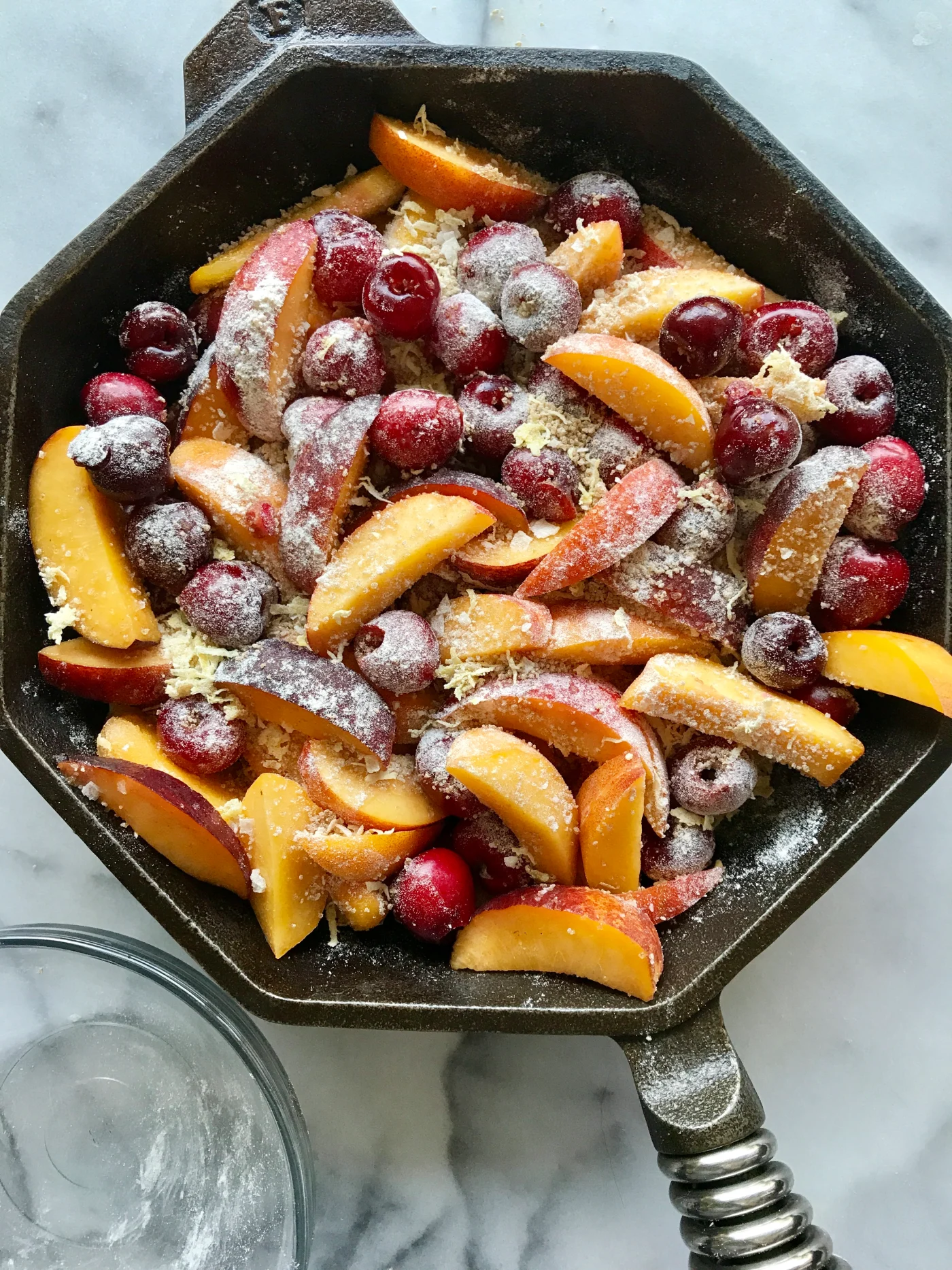 Peach & Cherry Skillet Cobbler Filling Ingredients:
8 ripe yellow peaches, sliced (peeled if preferred)
1 1/2 cups pitted cherries
1 tablespoon all-purpose flour
1 teaspoon lemon juice
1 teaspoon lemon zest
1 teaspoon salt
2 tablespoons brown sugar
Topping Ingredients:
1 1/4 cups all-purpose flour
1/2 cup brown sugar
2 teaspoons baking powder
1 teaspoon cinnamon
1/2 teaspoon salt
6 tablespoons butter, chilled
1 large egg, whisked
1/2 cup buttermilk
1 teaspoon vanilla extract
Vanilla ice cream, to serve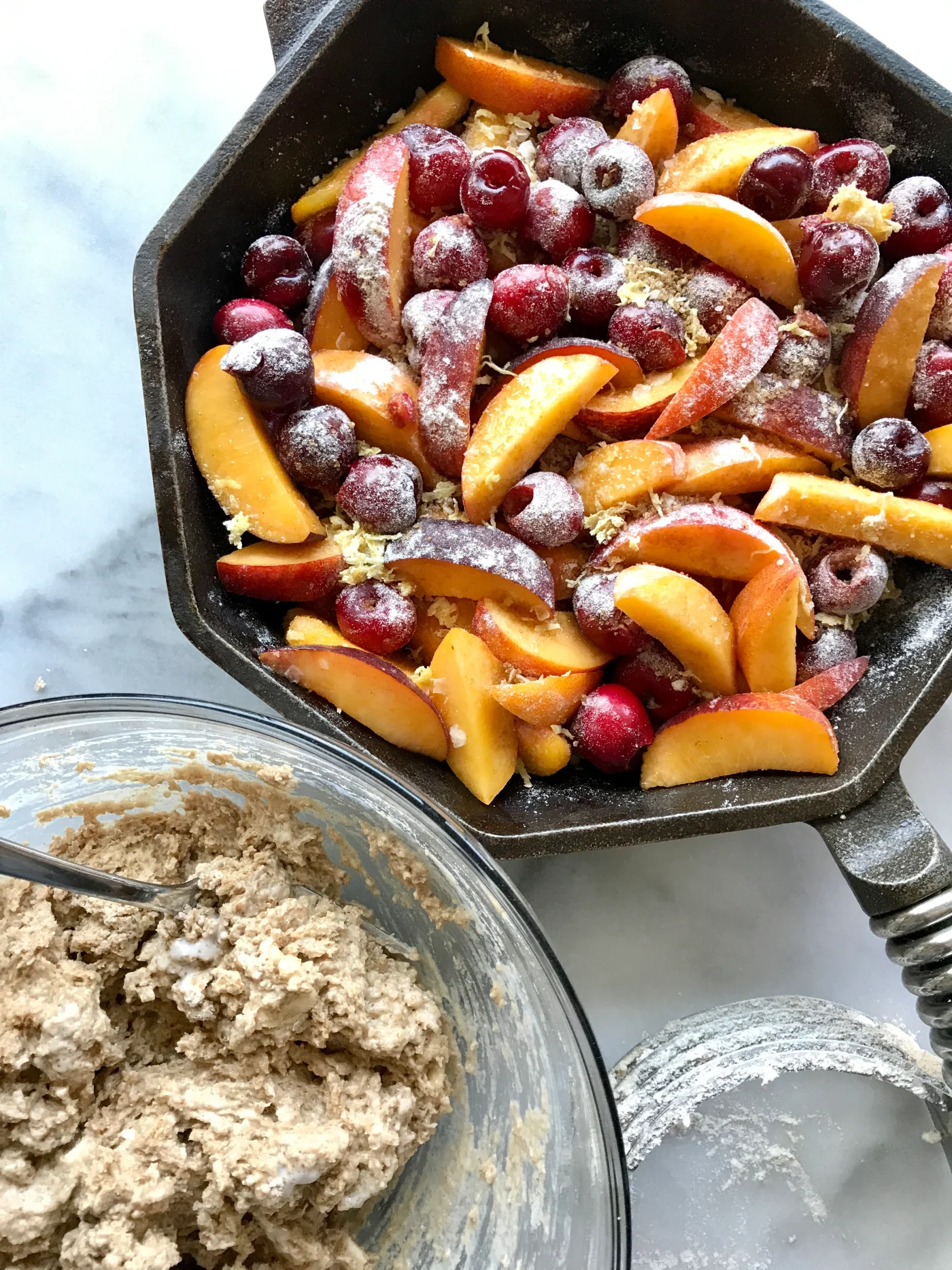 Ready to give it a shot? Get the full recipe: Peach and Cherry Skillet Cobbler.
---