Have you heard the story of the good Christian turned ax murderer?! Get ready for Jessica Biel as Candy in the new Hulu original series.
30-year-old Candy Montgomery was an upstanding Christian woman who volunteered at church and tried to be a pillar in her community. And it was through her work at church that she met her friend Betty Gore. Now, maybe Montgomery would've gone bad even without Betty Gore, but in 1980, she would end up murdering Betty with an axe.
The new Hulu series, Candy, premiering May 9th, is a drama series based on a true story. And while I'm sure the series will take dramatic liberties, they won't have to work too hard because the reality of this true crime is insane! After befriending Betty Gore, Candy Montgomery had an affair with Betty's husband Alan, and not long after they broke things off, Montgomery transformed from a choir girl into an axe murderer!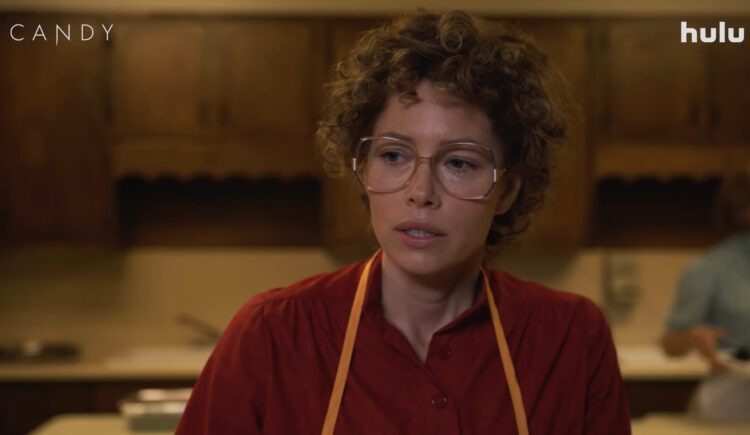 Being a true crime fan, I can't wait to see how Candy plays out on screen. Watch the full trailer for the Hulu series starring Jessica Biel, Melanie Lynskey, Pablo Schreiber, and Raúl Esparza:
---