John Lopez, the 'Cowboy Sculptor' creates beautiful sculptures from scrap yard materials. Find out how he does it.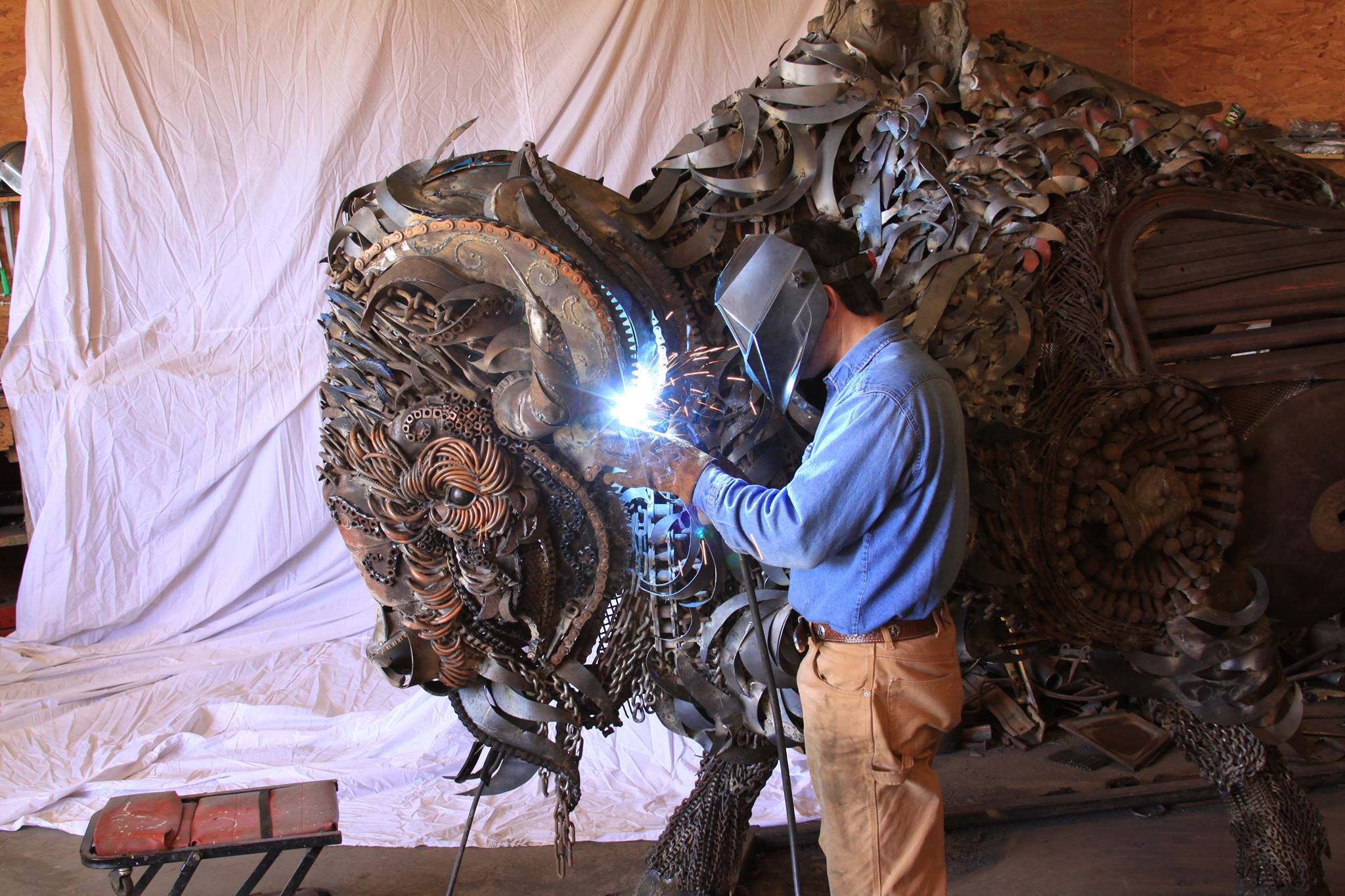 Cowboy sculptor John Lopez isn't your typical artist. Born and bred on a ranch in South Dakota, Lopez, already skilled at bronze casting, learned the art of welding from an uncle and found a new passion. He scoured surrounding farms and ranches, pairing old scrap materials with his bronze work – the result was life-changing.
Thanks to his ability to think outside the box, John Lopez is in high demand. His success allows him to remain in South Dakota where he uses local life and culture to inspire his work. Watch below as Lopez discusses his gallery, his art, and his environment:
Find out more about John Lopez, his art, and his gallery at johnlopezstudio.com.
---