Get ready to make the tastiest, easiest ham and cheese sliders just in time for your next get-together!
I don't know about you but somehow I often end up as the last minute host for small gatherings. As a result, I've had to come up with a stash of easy, last minute recipes for groups and lately, this Ham and Cheese Sliders recipe is moving to the top of my list.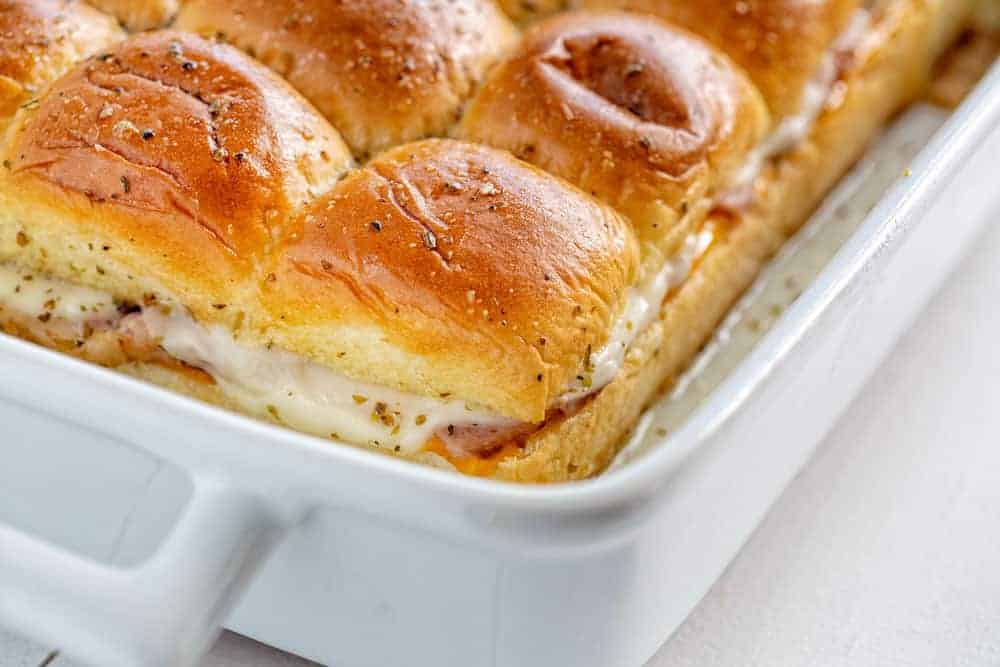 Here's all you need to get moving:
twelve hawaiian rolls (or regular dinner rolls)
1/4 cup melted butter
1/2 teaspoon of garlic salt
1/2 teaspoon of italian seasoning
six slices of sharp cheddar cheese
twelve slices of cooked ham
six slices of provolone cheese
optional: six eggs
Tip: if you want to make a brunch or breakfast version of these sliders, add scrambled eggs!
If you have everything you need, then head on over to iambaker.net to find out how to put it all together. You can thank me later.