This New Years Eve, dance the night away in this incredibly comfortable yet absolutely stunning emerald green jumpsuit – perfect for any party!
It is always impossible to figure out what to wear on New Years Eve. If you're hitting up a party or club, you'll want something that dazzles but also meets a certain level of comfortable. There is nothing worse that adjusting your dress or outfit all night because you picked something you couldn't dance or stand in for too long. That's why this GORGEOUS emerald green jumpsuit is the most perfect outfit for a long night out.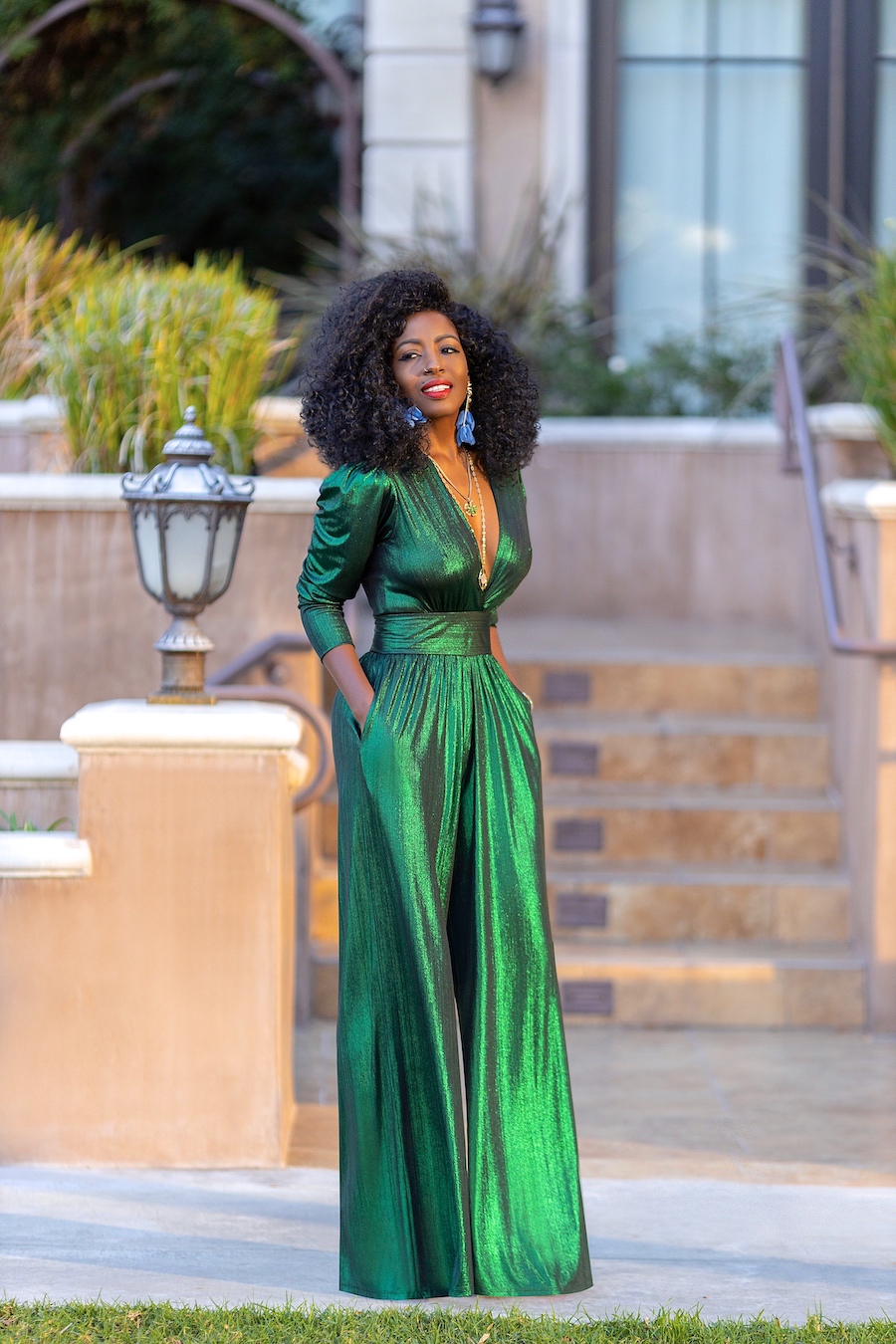 The "Margot" emerald green jumpsuit has a banded waist, side pockets and is made from comfortable stretch, lightweight lamé fabric. Not to mention how sensational you'll look with that drop, v-shaped neckline. What more could you ask for on one of the biggest party nights of the year?! You can buy yours now for just $148.00.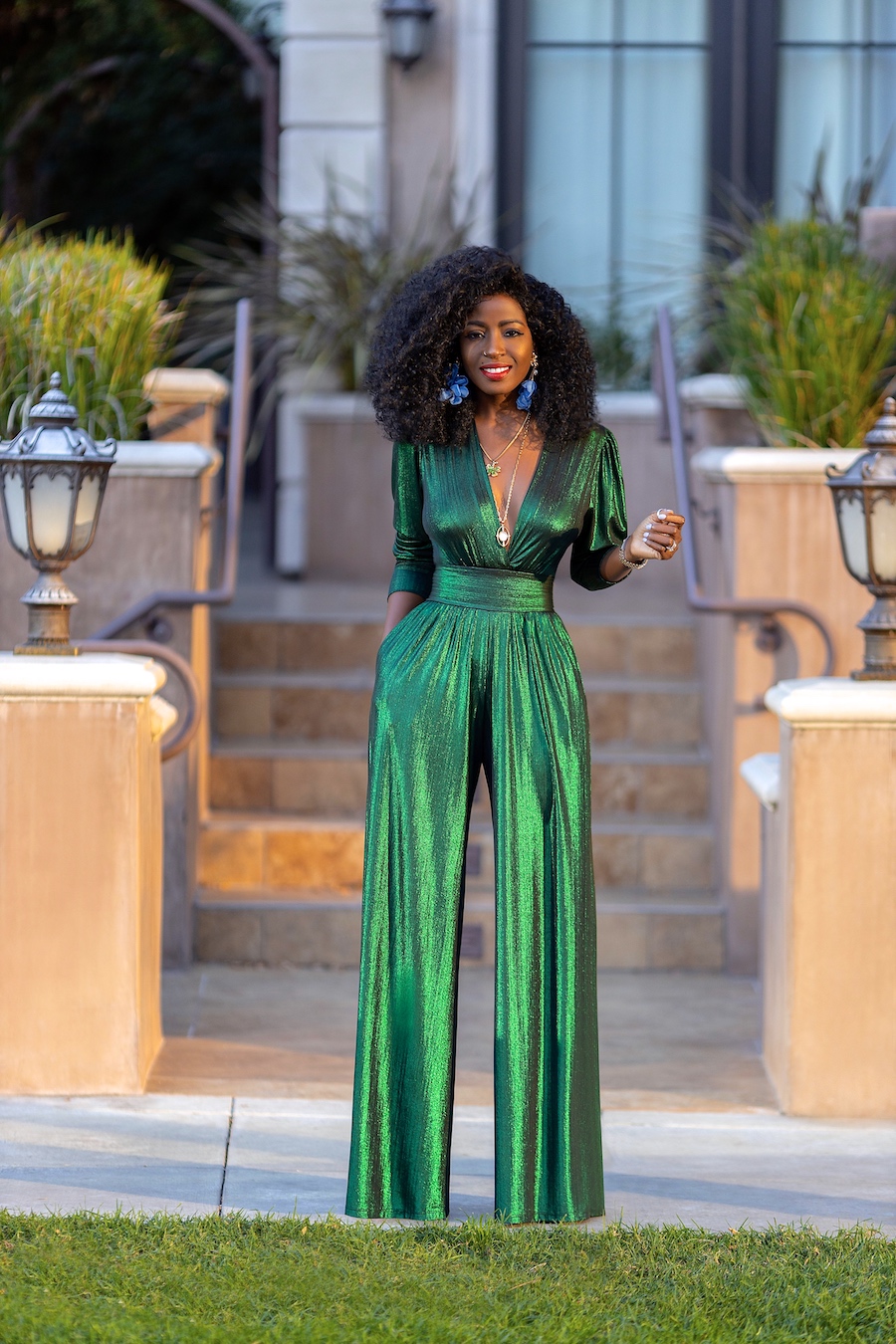 Everyone in the room will be doing a double-take when you arrive in the stunning "Margot" Emerald Deep V-Neck Jumpsuit. The updated version of "Star", this beauty is ready to make an impact. This 70's inspired jumpsuit has a banded waistband and a breathtaking pleated wide-leg finish. The ruched shoulders, cuffed sleeves and wrap V-neck add to the overall greatness of the "Margot." The high-shine lightweight emerald stretch lamé fabric makes Margot ideal for this Holiday Season. [source]
What are you waiting for? Head over to stylepantry.com to find out even ore about this sensational emerald green jumpsuit!