Put a new twist on one of your favorite dishes growing up with Bacon, Beer and Cheese Sloppy Joes!
Sloppy Joes is a classic, family dish in American households, or at least it was in mine. I can't help but smile when I think back to dinnertime around the table as my dad proudly served us the only thing he knew how to cook at the time, sloppy joes. Sometimes he went a little overboard with his recipes; but typically, his 'joes' were delicious. But as good as those meals were, they didn't come close to my new favorite sloppy joe recipe: Bacon, Beer and Cheese Sloppy Joes.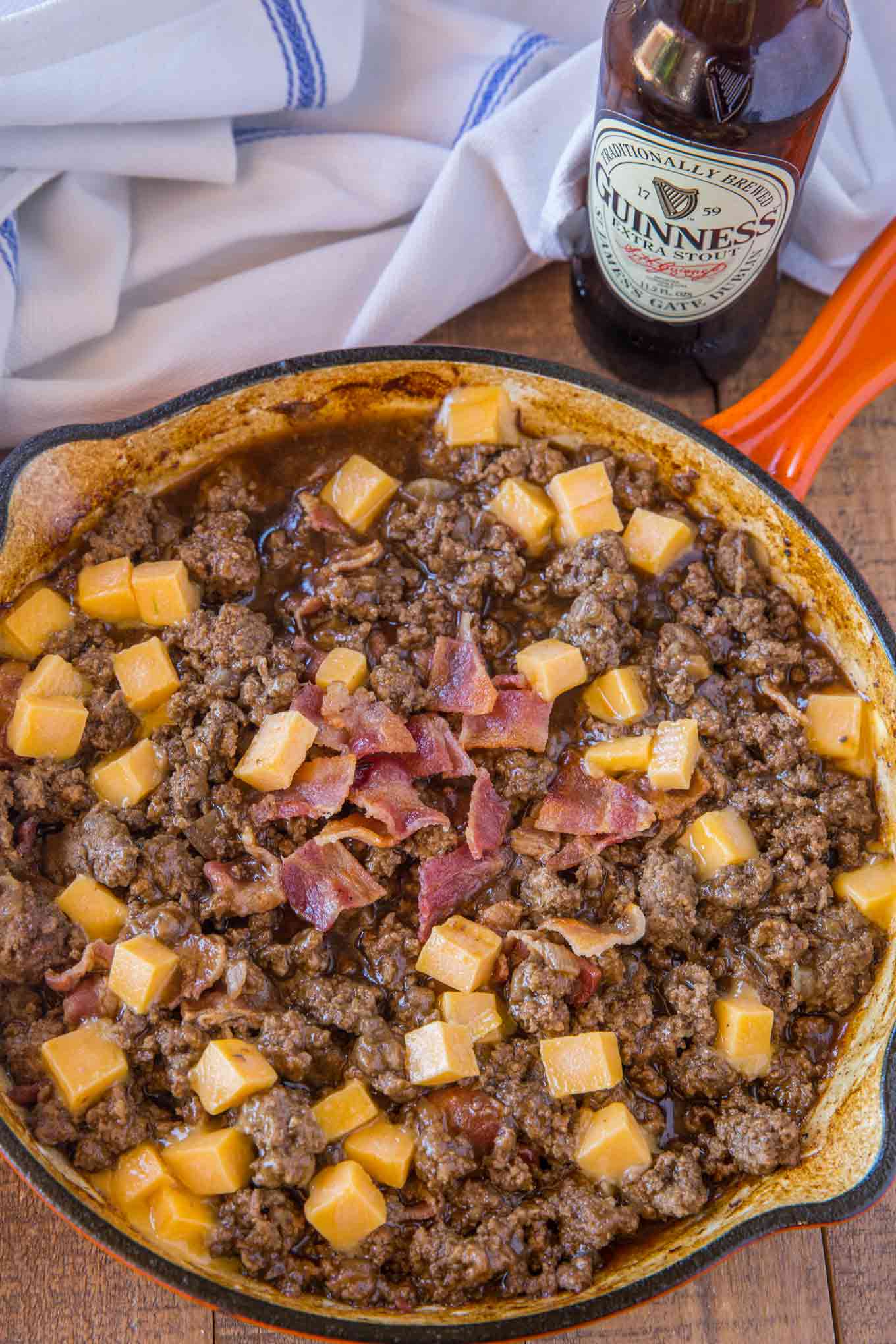 If you're ready to put a new spin on an old classic, you're going to need the following ingredients for your bacon, beer, and cheese sloppy joes:
1 1/2 pounds of ground beef
8 slices of bacon, chopped
1/2 yellow onion, chopped
1/2 cup ketchup
1/4 cup tomato paste
1 tbsp Worcestershire sauce
1 tbsp dijon mustard
1/2 cup beef broth
2 cups of sharp cheddar cheese, cubed
6 brioche buns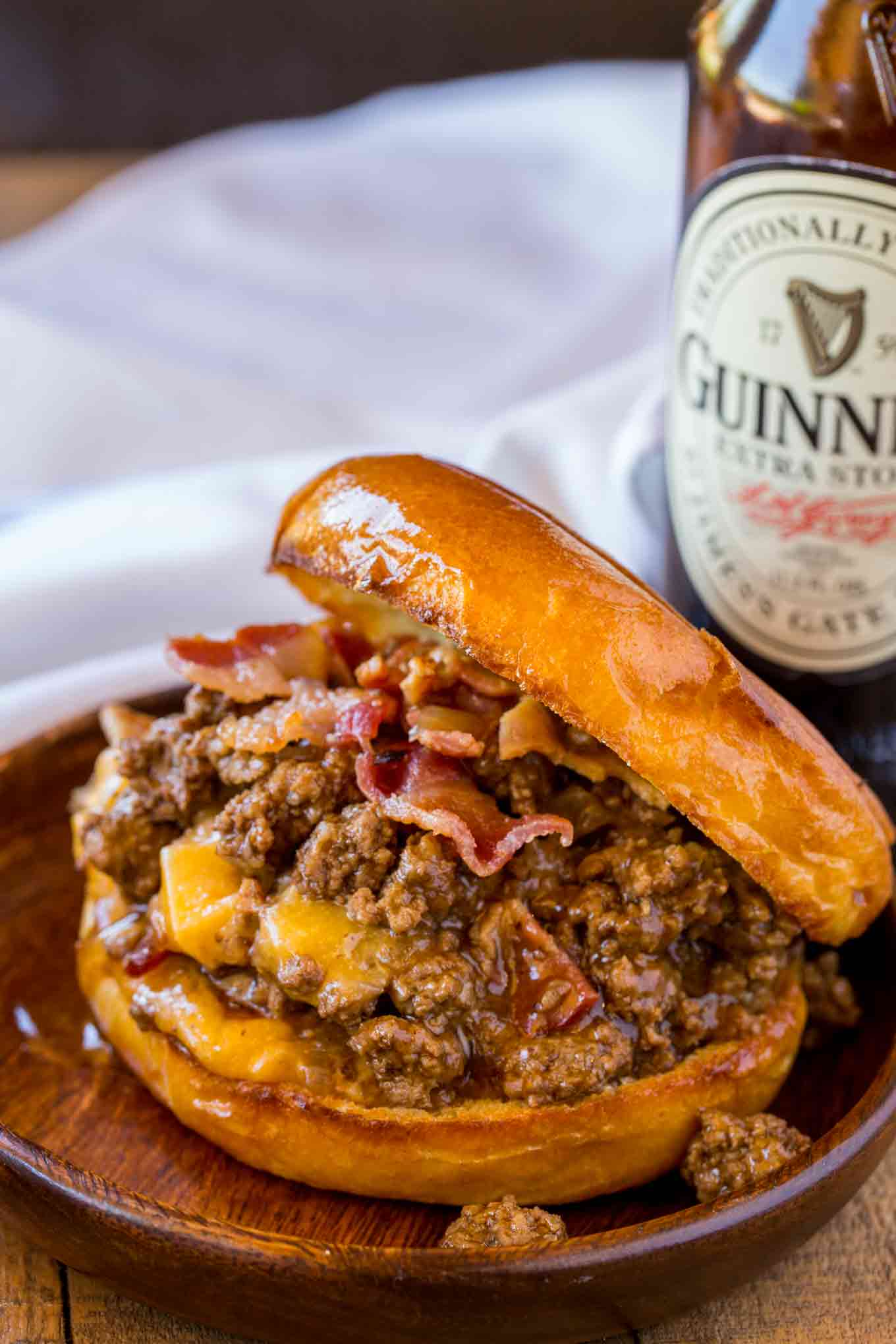 Do you have everything you need? The ingredient amounts listed above will yield 6 serving sizes so don't forget to double it if you need more! Once you have everything you need for these mouthwatering bacon, beer and cheese sloppy joes, head on over to dinnerthendessert.com for the full recipe!