It's brunch time, and this week we're serving up an amazing Breakfast Poutine with Hollandaise Sauce. Get the recipe.
If you've read through most of the food posts on this blog, you're well aware that there is nothing I love more than brunch. I love drinking at brunch; I love eating at brunch; it's the perfect, indulgent meal that can usually only be shared two days a week at most. But sometimes, eating out is tiring and way more expensive than eating at home, so I love hosting a simple brunch for my friends and family every once in a while. Recently, I found a new recipe that is a winner with almost every brunch guest: Breakfast Poutine with Hollandaise Sauce.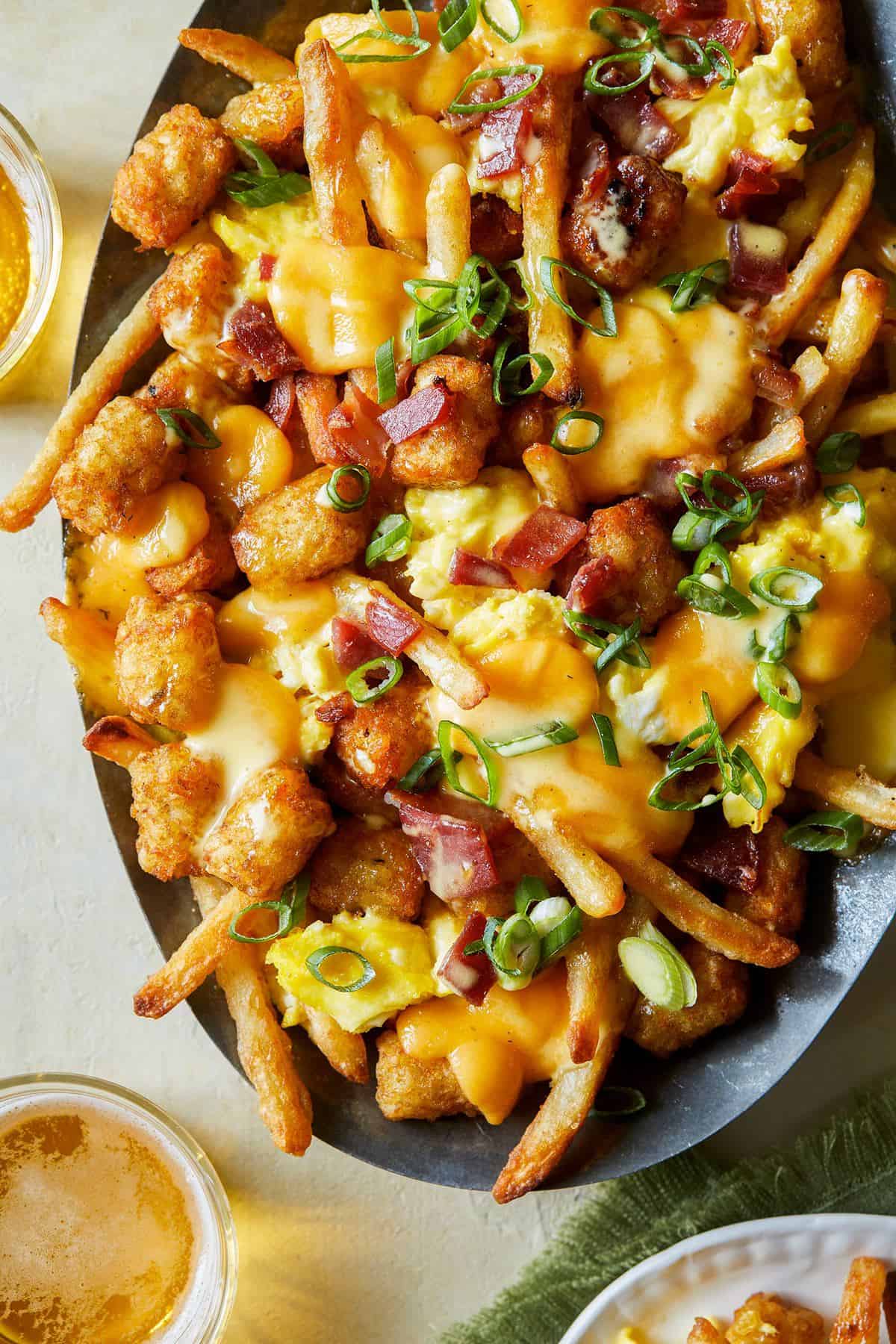 This particular recipe is not for those worried about cholesterol and salt intake. If you're on a strict diet for serious health reasons, you should really skip this recipe. But if you have a cheat day coming up (or… if every day is your cheat day!), you need to make this Breakfast Poutine with Hollandaise Sauce a new priority.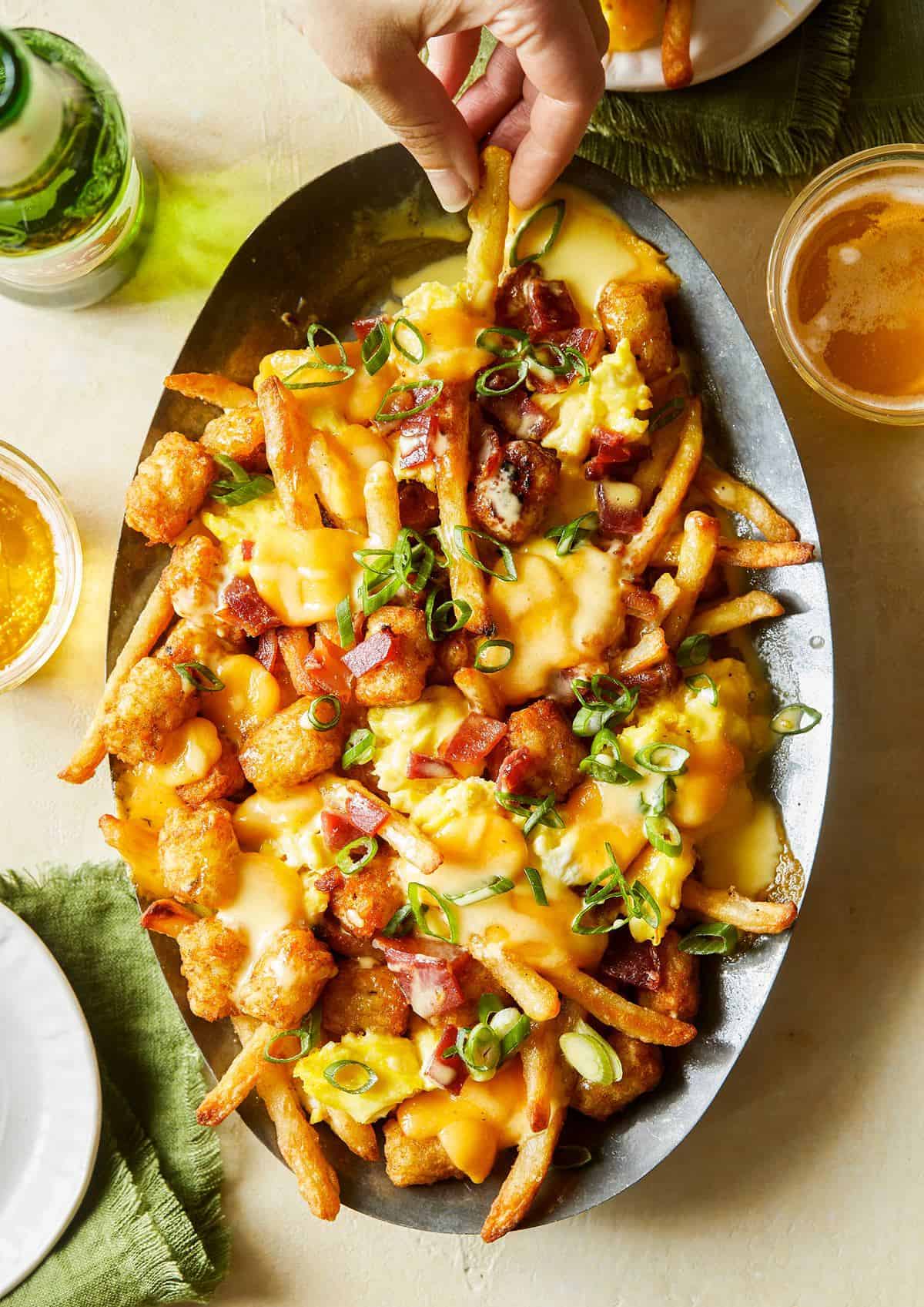 Here's what you'll need to make the dish:
frozen tater tots
frozen fries
egg yolks
lemon
unsalted butter
cayenne pepper
chicken stock
salt
pepper
large eggs
breakfast sausage
cheddar cheese curds
green onion
The entire recipe serves anywhere from 5-7 servings. So, are you ready to indulge in this amazing Breakfast Poutine with Hollandaise Sauce? Great, check out spoonforkbacon.com for the full recipe!
---