Why is America the greatest country in the world? "It's not." Watch the electrifying opening scene in Aaron Sorkin's The Newsroom, previously on HBO.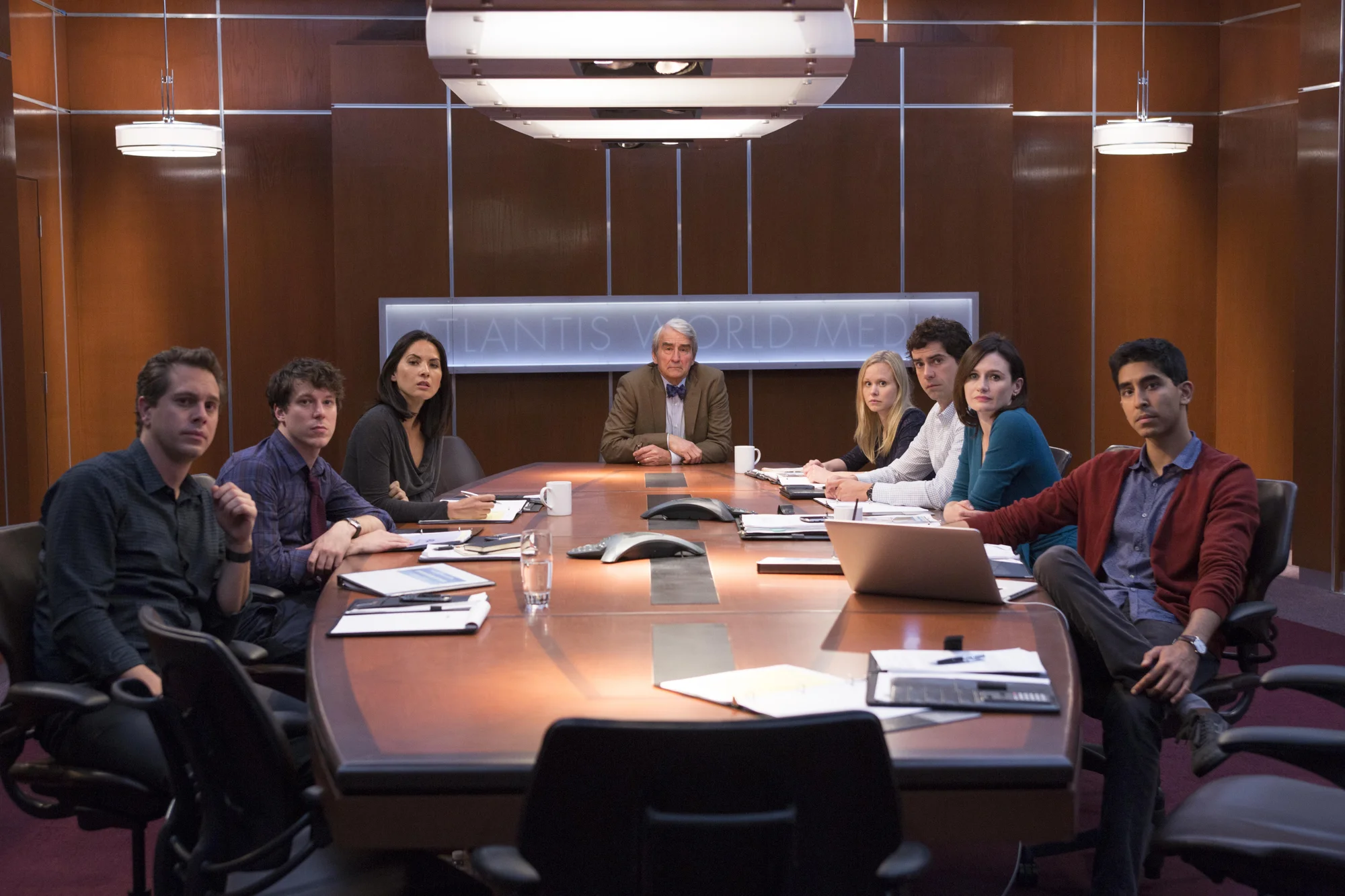 When Aaron Sorkin's The Newsroom first aired on HBO, jaws hit the floor. It was some of the boldest television we'd seen when it came to scripted drama. Back then, we expected the people that made and reported the news to act with a certain candor and keep their personal opinions to themselves. In today's climate, the scene would not have been so shocking, but in 2012, it seemed revolutionary.
Say what you will about the entire run (2 seasons) of The Newsroom, but there is no denying that one way or another, the opening scene hit hard. It begins with anchor Will McAvoy (Jeff Daniels) participating in a political talk show. When a wide-eyed, blonde audience member asks, "can you say why America is the greatest country in the world?" McAvoy is backed into a corner and loudly proclaims, "it's not the greatest country in the world…" What follows is a masterclass in delivering a monologue. Daniels is a tour de force in this scene, and while you may disagree with the dialogue he's speaking, you can't deny the immense talent behind the writing and the delivery. But, again, it's Sorkin and Daniels doing some of their best work.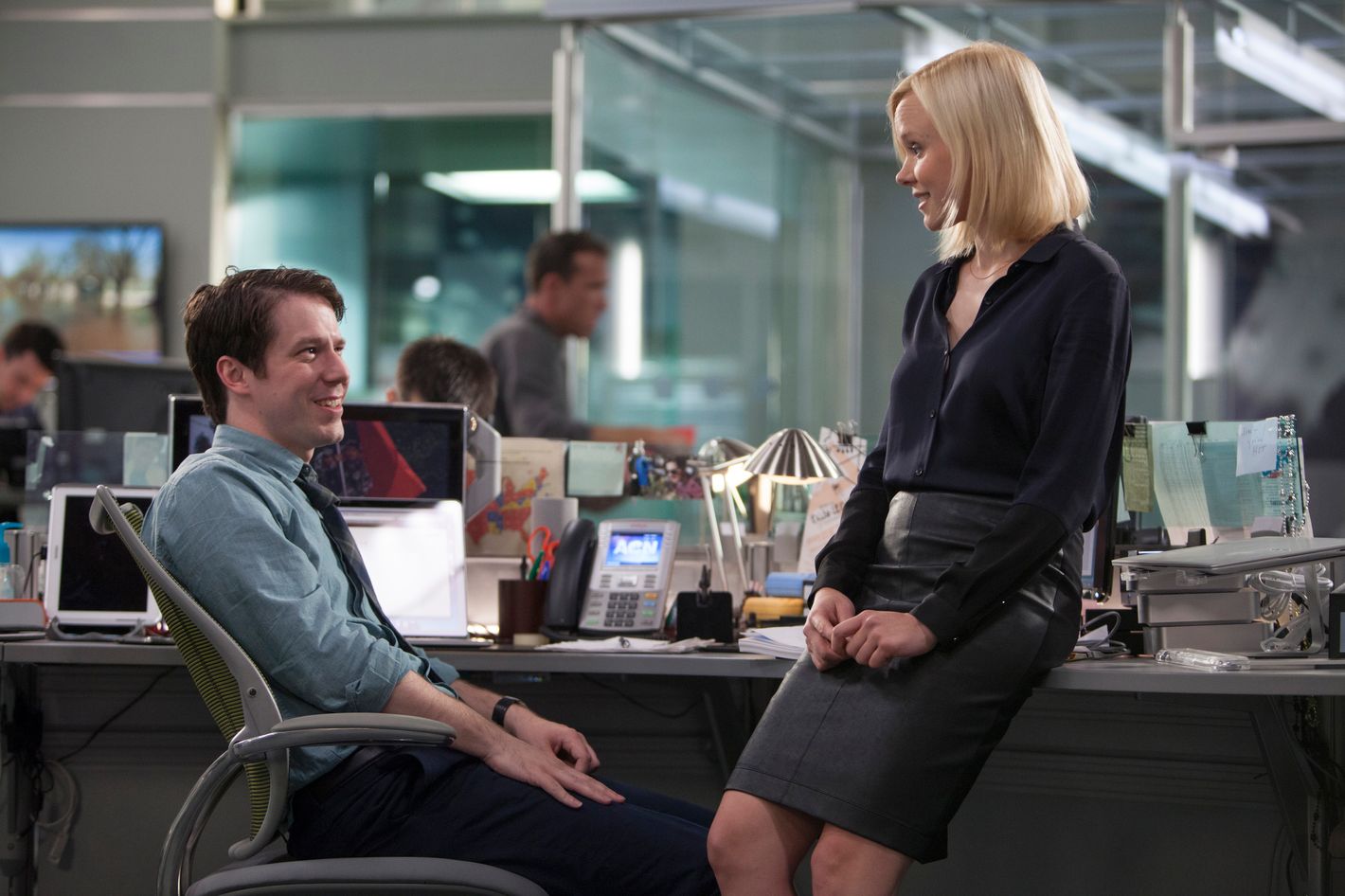 The Cast:
I was personally a big fan of The Newsroom, which had an insane regular and recurring cast – just look at some of the talented names below:
Jeff Daniels (Dumb and Dumber, Terms of Endearment)
Emily Mortimer (Doll & Em, Lars and the Real Girl)
John Gallagher, Jr. (Spring Awakening, Short Term 12)
Alison Pill (American Horror Story, Star Trek: Picard)
Thomas Sadoski (Life in Pieces)
Dev Patel (Slumdog Millionaire, The Green Knight)
Olivia Munn (Oceans Eight, Tales of the Walking Dead)
Sam Waterston (OG Law & Order, Grace and Frankie)
Jane Fonda (Grace and Frankie, 9 to 5)
Chris Messina (The Mindy Project, Sharp Objects)
Terry Crews (Brooklyn Nine-Nine, Idiocracy)
David Harbour (Stranger Things, Black Widow)
David Krumholtz (The Deuce, Numb3rs)
Hope Davis (Your Honor, Succession)
Marcia Gay Harden (The Morning Show, Code Black)
Hamish Linklater (Midnight Mass, Gaslit)
Grace Gummer (Mr. Robot, Dr. Death)
Constance Zimmer (Big Sky, Good Trouble)
Aya Cash (The Boys, You're the Worst)
BJ Novak (The Office, The Mindy Project)
Jimmi Simpson (Westworld, It's Always Sunny in Philadelphia)
If you want to see more, you can catch the entire series streaming on HBO Max. Otherwise, check out the opening scene of The Newsroom below:
---